SIMPLE TRIP
ISLAND HOPPING
SCHEDULES & TICKETS
Ferry to Ios

Ios is located in the Cyclades islands, in Greece. Apart from endless parties in the many bars and clubs, Ios is also known for its amazing beaches with fine sand and crystal waters and its beautiful Cycladic village. The island was attracting for many years young tourist looking to party but in recent year, some luxury hotels were built and the island now attracts more cosmopolitan visitors.
You will find below information about how to get to Ios by ferry, where to buy your tickets and information about Ios and its port, with many photos.

On FerriesinGreece, you can search for all available ferry schedules to Ios, timetables, compare ferry boats, companies and prices, create your itinerary and book your ferry tickets in 4 easy steps on our secure server.
FerriesinGreece is an awarded ferry booking engine and rated 4.7 stars by its customers. Read our customer reviews.
We don't just sell ferry tickets. We offer you a personalized follow-up and assistance during and after your ticket purchase. We have a specialized team who is ready to assist you with issues that might arise and help you get to your destinations safely and with peace of mind. We are here to handle anything that might occur regarding your ferry trip.

You will find below information about about:
POPULAR FERRY ITINERARIES
Due to the absence of an airport in Ios, the only available access route is via ferry. Usually, the preferred option is to take a flight straight to Athens, Santorini, Mykonos or Crete (Heraklion), and then to take a ferry to Ios island. Ferries to Ios can be boarded from 2 ports of Athens, Piraeus and Rafina. Particularly during summers, there are at least 2 or 3 ferries, that travel every day to and from Ios. Depending upon the kind of ferry you are on, it can take anywhere between 4 to 6.5 hours to reach Ios.
Ios is connected by ferry to other islands of Cyclades like Santorin, Mykonos, Paros, Naxos, Milos, Folegandros, Sifnos and more.

There are many daily ferries connecting the island of Ios with the ports of Athens (Piraeus and Rafina) as well as other islands of the Cyclades.
Ferry to Ios from Athens (Piraeus, Rafina)
Ferries from Athens to Ios depart from Piraeus and Rafina ports in Athens. Discover how to get to the ports of Athens from the airport and Athens's center.
Ferries from Piraeus port: Piraeus is the largest port of Athens and it is situated at a distance of 45km from the Athens International Airport (Eleftherios Venizelos) and around 12km away from Athens city centre. There are currently four different companies, that are operational on the Piraeus-Ios ferry route. This route links Athens with the Cyclades Islands. Blue star ferries cross the route up to 14 times per week. Zante ferries run the route for about 4 times every week. SeaJets operate their ferries up to 14 times in a week. Golden star ferries do their crossings up to 7 times in one week. In total, there are about 39 sailings that are accessible every week on the Piraeus Ios route.
Ferries from Rafina port: Situated at a distance of 10 km from Athens International Airport and around 30km from Athens city centre, this is the second biggest port in Athens. The ferry route between Rafina port and Ios links Athens with the Cyclades Islands. As of now, there are three companies operating ferries on this route. Blue Star Ferries complete up to 7 crossings in a week. SeaJets finishes up to 6 crossings every week. Golden Star Ferries serve tourists up to 7 crossings in one week. In totality, there are about 20 sailings per week, available to visitors on this Rafina-Ios route.
How long is the ferry trip from Athens to Ios? The duration of the trip from Athens to Ios is 4 to 6.5 hours, depending on the type of ferry you're traveling with.
> Book your ferry tickets to Ios from Athens (Piraeus)
Ferry to Ios from Santorini
It takes just about the same time to reach Ios from Athens as it takes from Santorini. You can choose to directly fly to Santorini Airport (Thira) and then take a ferry. The islands of Santorini and Ios are close and are easily connected through the ferry route. During the winter season, ferries generally are operational, at least once in a day, for about 4 or 5 days in a week. However, summers being the peak season, there is a huge bump in demand, especially from June to September. Therefore, the number of ferries connecting these islands increases to about 5 to 6 every day, to meet the demand. The journey between Santorini to Ios is around one hour forty minutes long, but it can be significantly shorter if you take a high speed boat. The prices of the tickets vary quite a bit, depending upon the ferry company, however, on average the tickets range from '7' 'EUR' (7 Euros) to '40' 'EUR' (40 Euros).
> Book your ferry tickets to Ios from Santorini
Ferry to Ios from other islands
Ios is also connected with other ports and islands like Amorgos (Katapola), Folegandros, Paros, Naxos, Milos, Sifnos, Mykonos and more. Just check our booking engine to see all available connections.
What types of ferries travel to/from Ios?
The ferries, travelling between Athens and Ios are conventional and high-speed vessels. You will be able to access facilities such as vehicle transfer and bed cabins. The busiest and heavily trafficked ferry routes to Ios are from ports of Santorini, Piraeus (Athens), Mykonos, Paros and Naxos. You must keep in mind that though Santorini, Mykonos and Paros have international airports, Naxos only has a national airport with flights from Athens.
Ios is a great place for some island-hopping. Especially in the summers, there is a high level of connectivity with the Cycladic islands. Within an hour you travel to Santorini or Sikinos, and in just a few hours you can reach Paros, Naxos, Mykonos, and Folegandros. From there you have access to frequent ferry travel that can take you to Milos, Amorgos, Sifnos, or the port of Heraklion in Crete. This interconnectedness and ease of travel make Ios agreat point for an island hopping experience.
HOW TO BOOK FERRY TICKETS TO IOS?
Booking your ferry tickets is one of the first and most important steps in organizing your holidays in Ios.
We make this step the easiest and most exciting one, as booking your ferry tickets with ferriesingreece.com comes with lots of perks!
The perks of booking your ferry tickets to Ios with ferriesingreece.com:
Our awarded online experience (Tourism Awards 2018) takes the ferry booking process to another level.
You can compare all the available ferry ticket prices with just one click.
We make Ios ferry booking easier than ever with a simple booking process and 100% secure payments.
Not everyone gives you all the essential information about your trip while booking your ferry tickets!
Our interactive live maps show you every detail of your ferry ride.
We let you in on Ios's secrets and guide you through your best holidays ever!
So, forget the often time consuming and complex ferry booking process and book your ferry tickets with us!
Don't lose any time! Your dream holidays to Ios are just a click away. Book now and let the adventure begin!
INFORMATION ABOUT IOS
Apart from endless parties in the many bars and clubs, Ios is also known for its amazing beaches with fine sand, crystal waters and water sports clubs. Mylopotas and Manganari are the most famous beaches on the island. Every summer, thousands of visitors choose these beaches to swim in the clean water and relax under the hot sun.

The capital of the island in Chora, built on the slopes of a rocky mountain with nice view to the sea and the surrounding coasts. Narrow paths cross the village and small houses with beautiful garden can be seen in every corner. On the highest spot of the island, there stands a beautiful white church with blue dome and a tall palm tree next to it: this is the church of Panagia Gremiotissa, the protector of the island. On its name day, on August 15th, a great festival is held on Ios that includes a Holy Mass, local food and dancing by traditional dance groups.

The island is perfect to relax and feel the true Cycladic vibe. Very well developed in tourism facilities, Ios will offer you comfortable and nice vacations under the hot Greek sun.
This vividly beautiful island is your chance to witness be enthralled with the mesmerising scenic beaches. Ios also presents an opportunity for you to participate in numerous fun and adventurous activities such as windsurfing, kitesurfing, watersports, diving, and hiking.
The best season to visit Ios
The summer season, particularly the months of July and August, are perfect for a trip to Ios. It is the busiest time of the year, as several local and international tourists flock to Ios. So it is recommended that you book your ferry tickets and lodgings in advance.
Ios is a pristine amalgamation of magnificent beaches and gorgeous sunsets. The bursty nightlife is another primal attraction of Ios but note this is note like Mykonos. The crowds there are much younger in age and the shots offered in bars are cheap and of low quality. The areas of Gialos (the port), Mylopotas and Chora have nice restaurants, bars and night clubs, that stay open till late. The party atmosphere of the island remains intact throughout the summer. So if you are looking to experience the startling beauty of sun-kissed beaches and would like to have a taste of the exquisite nightlife, then a trip to Ios is an ideal vacation for you.
Once in Ios, there are few sights for you to explore. The Windmills above Chora are the perfect example of the traditional Cycladic architecture. The remains of the Venetian Castle in the area of Paleokastro, is another attraction, as from here, you can see the awe-inspiring view of Naxos, Amorgos, and Donousa. Other important sights include the archaeological site of Skarkos and the Odysseas Elytis Theatre, built-in 1997.
Ios is situated in the South-East part of the Cyclades islands, that are in between the islands of Naxos and Santorini. The island is spread across an area of about 109 km2 (42 mi2). The capital city of Ios is Chora. Mylopotas is the most well-known beach on the island. The island attracts a lot of younger tourists.
Ios is considered to be the birthplace of the Greek epic poet Homer. Inscriptions, coins, and some ancient texts have pointed towards the fact that the poet was indeed buried in Ios. There is a lot of speculation about the name "Ios" and its origin. One theory suggests the island derives its name from the tribe of the Ionians. Another theory assumes that the term "Ios" refers to the many violets ("ion" in ancient Greek) that blossom on the island every spring.
Ios, or Nios as the locals call it, is a tiny gem of an island. Majority of the residents of this island reside in the visually spectacular Chora, which is a structure built in the shape of an amphitheatre, on the side of a hill to the east of the harbour. The younger tourists pre-dominantly tend to prefer Mylopotas because of its sandy beach, hotels, rentals and a systematic and well-maintained camping area.
Discover more online resources about Ios island:
ABOUT IOS PORT
Port description
The port of Ios is just 2 km away from the charming capital city of the island, known as Chora. This lovely port receives ferries from Piraeus and the nearby Cycladic islands.
The first thing you will see, once you arrive at Ios, is the mesmerizing port of Yialos. Stable anchoring cabin cruisers and small yachts, it is a small and busy port, especially during the high season (July - August). The port is surrounded by restaurants and tavernas, where you can enjoy a hearty meal or a warm cup of coffee. A quick stroll along the harbour will take you to the church of Agia Irini. From the lighthouse, you can watch the boats come and leave.
Connected ports to Ios
Athens, Piraeus - Athens, Rafina - Amorgos, Katapola - Anafi - Andros - Crete, Heraklio - Crete, Rethymno - Folegandros - Kimolos - Kythnos - Milos - Mykonos - Naxos - Paros - Santorini (Thira) - Serifos - Sifnos - Sikinos - Syros - Tinos
Directions
There are buses that depart from Chora, pass by the port and continue to Mylopotas and the other beaches around the island, therefore the port of Ios is conveniently connected to the most popular places around the island.
Port on Map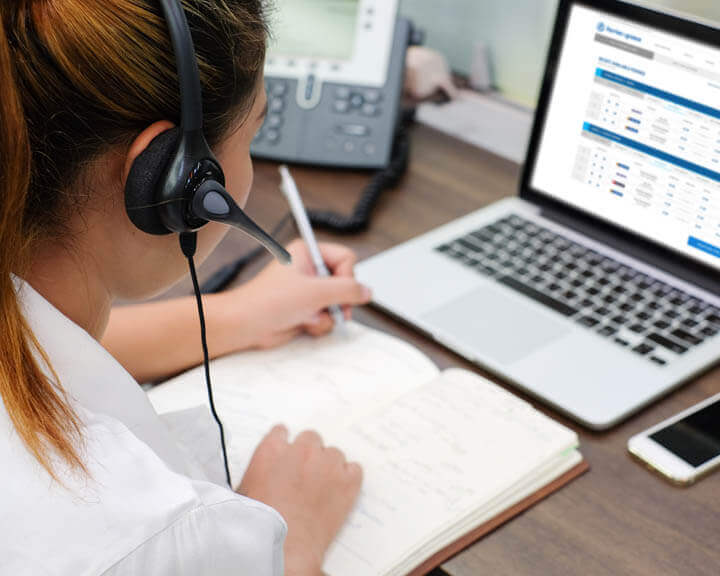 INFORMATION
Customer Support
Call us
Available from 07:00 to 22:00
Frequently Asked Questions (FAQ)
Find all the necessary info regarding our engine's function, as well as our policies on cancellations and amendments. View
Searching for Itineraries...
An error occurred:
Please refresh your browser and try again.