SIMPLE TRIP
ISLAND HOPPING
SCHEDULES & TICKETS
Ferry to Lemnos

Lemnos (or Limnos) is the island of the Greek God Hephaestus. It is the eight largest island of Greece and it is located in the North Aegean Sea. Lemnos has a rich history, traditional architecture, beautiful villages, and various interesting attractions, such as the Ancient Ifestia, the Temple of Kavirio, and the Cave of Philoctetes. Lemnos is also a great destination for the lovers of birdwatching thanks to the Lake Aliki, a place where visitors have the chance to observe several rare bird species including flamingos. This island is connected by ferry with the main port of Athens, (Piraeus), but also with various other islands such Chios and Lesvos.
Below, you will find information on how to get to Lemnos by ferry, where to buy your tickets, and information about Lemnos, and its port, along with many photos.

On
FerriesinGreece
, you can search for all available
ferry schedules to Lemnos
, timetables, compare ferry boats, companies and prices, create your itinerary and
book your ferry tickets
in 4 easy steps on our secure server.
FerriesinGreece is an awarded ferry booking engine and rated
4.7 stars
by its customers. Read our
customer reviews
.
We don't just sell ferry tickets. We offer you a
personalized follow-up and assistance
during and after your ticket purchase. We have a specialized team who is ready to assist you with issues that might arise and help you get to your destinations safely and with peace of mind.
We are here to handle anything that might occur regarding your ferry trip.
POPULAR FERRY ITINERARIES
Ferries to Lemnos depart from Piraeus and Lavrion ports in Athens. The ferry trip to Lemnos (from Athens) lasts for 11 to 22 hours. Lemnos is also connected with some islands of the Eastern Aegean island complex, like Chios and Lesvos.
Ferry schedules to Lemnos
Ferries to Lemnos depart throughout the year, but itineraries from Athens and the islands are more frequent during the summer.
Ferry from Athens (Piraeus) to Lemnos
During the summer, there are usually 2 ferries from Piraeus to Lemnos every day. The ferry trip from Piraeus to Lemnos lasts for 18 to 22 hours and the cost of a ferry ticket is '30' 'EUR' (30 Euros). - '60' 'EUR' (60 Euros). for a standard seat.
> Book your ferry tickets from Athens (Piraeus) to Lemnos
Ferry from Kavala to Lemnos
During peak season, there are usually 1-2 daily ferry connections between Kavala and Lemnos. The ferry trip from Kavala to Lemnos lasts for 3-4.5 hours and the cost of a ferry ticket is '19' 'EUR' (19 Euros) - '25' 'EUR' (25 Euros).
> Book your ferry tickets from Kavala to Lemnos
The types of ferries that travel to/from Lemnos?
The types of ferries that sail to Lemnos are conventional ferries and high-speed/catamaran ferries. The ferry companies that serve itineraries to Lemnos are Seajets and Blue Star Ferries.
Island hopping from Lemnos
Lemnos is a good base for island-hopping to the Eastern Aegean islands. Some of the most popular island-hopping itineraries from Lemnos are from Lemnos to Chios and from Lemnos to Lesvos.
Travel tips to organize your travel:
Ferries from Lavrion reach Lemnos faster than ferries from Piraeus. However, Lavrion is located out of Athens, while Piraeus is closer to the city center.
The best way to plan your trip to Lemnos is to book your ferry tickets in advance, as Greek ferries may be fully booked, especially in July and August.
Given that the trip from Athens to Lemnos is quite long, we highly recommend booking a cabin.
HOW TO BOOK FERRY TICKETS TO LEMNOS?
Booking your ferry tickets is one of the first and most important steps in organizing your holidays in Lemnos.
We make this step the easiest and most exciting one, as booking your ferry tickets with ferriesingreece.com comes with lots of perks!
The perks of booking your ferry tickets to Lemnos with ferriesingreece.com:
Our awarded online experience (Tourism Awards 2018) takes the ferry booking process to another level.
You can compare all the available ferry ticket prices with just one click.
We make ferry booking easier than ever with a simple booking process and 100% secure payments.
Not everyone gives you all the essential information about your trip while booking your ferry tickets!
Our interactive live maps show you every detail of your ferry ride.
We let you in on the secrets of Lemnos and guide you through your best holidays ever!
So, forget the often time consuming and complex ferry booking process and book your ferry tickets with us!
Don't lose any time! Your dream holidays to Lemnos are just a click away. Book now and let the adventure begin!
INFORMATION ABOUT LEMNOS
A lonely island of North Eastern Aegean, Lemnos was in the ancient times the land of god Hephaestus, the god of fire. Mythology says that when Hephaestus was born, he was very ungly. His mother, goddess Hera, was so ashamed of his ugliness that she threw him from Mount Olympus and he landed on Lemnos. From the fall, Hephaestus didn't die but he hurt his leg badly and remained gimpy all his life.

The ancient Greeks believed that Hephaestus had his workshop on Lemnos and they built many temples to honour him. Important archaeological sites on the island include the site of Ifestia, the ancient town of Poliochni, which is thought to be the oldest discovered settlement in Europe, and the prehistoric settlement of Myrina. Other historical sites to see are the strong Medieval Castle of Myrina and the Cave of Filoktitis.

The largest villages on Lemnos are Myrina and Moudros. They are both lovely and have a nice waterfront to stroll around. The waterfront is lined by fish taverns and gives a lovely view of the port. Along the island, you will find many picturesque villages with traditional architecture and welcoming people. On the eastern side of Lemnos, there is Aliki Lake, a favourite spot of birdwatchers, as many rare bird species and immigrating flamingos can be seen there. Another place of natural beauty on Lemnos is Cape Faraklo, an area of red rocks with strange formations.

In general, Lemnos is a beautiful island that doesn't get busy at all, even in high season. It keeps its quiet and traditional paces and gives visitors many truly relaxing places.
Hop on a ferry to Lemnos for archaeology, Greek mythology, sightseeing, picturesque villages, and traditional architecture.
Lemnos is known as the land of god Hephaestus, the god of fire.
The largest villages on Lemnos are Myrina and Moudros.
On the eastern side of Lemnos, you'll find Aliki Lake, a top spot for birdwatchers, as it is home to many rare bird species and immigrating flamingos.
The best season to visit Lemnos
The best season to visit Lemnos is the summer. It's the best time of the year for sightseeing and nature exploration!
If you're searching for a remote island with enduring history where you can spend your holidays in nature, Lemnos is your best bet!
Some beautiful places to visit in Lemnos are the Byzantine Castle, the Ancient Poliochni, the Ancient Ifestia, the Temple of Kavirio, and the Cave of Philoctetes.
Discover more online resources about Lemnos:
ABOUT LIMNOS PORT
Port description
A Greek island with a low profile in tourism, Lemnos, belongs to the islands of North-Eastern Aegean. The main port is Myrina, which is also the capital of the island. It receives ferries from Piraeus, Lavrion, Kavala, and other islands of the Eastern Aegean Sea.
Connected ports to Limnos
Athens, Piraeus - Athens, Lavrio - Ag.eystratios - Alexandroupoli - Chios, Port - Chios, Mesta - Fourni - Ikaria, Ag.kirikos - Ikaria, Evdilos - Inousses - Kavala - Leros - Lesvos (Mitilini) - Mykonos - Patmos - Samos, Karlovassi - Samos, Vathi - Samothraki - Syros - Thessaloniki - Tinos
Directions
There are buses that connect the port of Lemnos to the most popular places around the island, including Plati and Moudros. Along its way, the bus passes by many villages and beaches. The distances between each stop are small, while there are also many taxis and rental companies on the island.
Photos of the port
Port on Map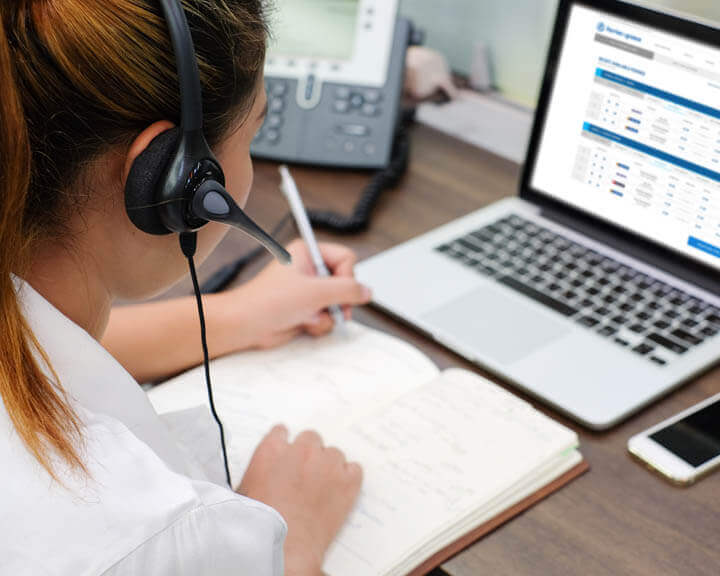 INFORMATION
Customer Support
Call us
Available from 07:00 to 22:00
Frequently Asked Questions (FAQ)
Find all the necessary info regarding our engine's function, as well as our policies on cancellations and amendments. View
Searching for Itineraries...
An error occurred:
Please refresh your browser and try again.