SIMPLE TRIP
ISLAND HOPPING
FERRY ITINERARIES & ISLAND INFO
Milos

You will find below information about how to get to Milos by ferry, where to buy your tickets and information about the island, and its ports with many photos.

Table of contents
• Popular Itineraries • About Milos • Port info

Milos is located in the Cyclades islands, in Greece, in the southern part of the Aegean Sea. Known for the famous statue of Venus de Milo, which is now exhibited in the Museum of Louvre, Milos is today special for its crystal beaches, its rocky, lunar landscape and the small traditional villages, like Klima.

In brief, a ferry to Milos departs all year round from the ports of Athens (Piraeus and Lavrion).
A ferry ticket to Milos costs '20' 'EUR' (20 Euros) - '60' 'EUR' (60 Euros) for a standard seat.
The ferry trip to Milos lasts for 3 to 6.5 hours, depending on the type of ferry.
Milos island is connected by ferry to Santorini, Paros, Sifnos, Mykonos, Naxos, Folegandros, Ios, Serifos and many other islands.
POPULAR FERRY ITINERARIES
Below you'll find some of the
most popular ferry routes to Milos:
From Athens (Piraeus, Lavrion)
Ferries to Milos operate all year round. However, in the peak season, there are both morning and evening routes to Milos.
Ferries from Athens to Milos depart daily from Piraeus port in Athens.
Discover how to get to the 3 ports of Athens from the airport and Athens's center.
There are also some ferry routes to Milos from Lavrion port.
Off-season, there are 1-2 daily ferry connections between Athens and Milos, but in the peak season there are at least 5 departures every day both in the morning and in the afternoon.
How long is the ferry trip from Athens to Milos? The duration of the trip from Athens to Milos is 3-6.5 hours, depending on the type of the ferry (conventional or high-speed/catamaran). High-speed/ catamaran ferries will get you to Milos in about 3 hours, while conventional ferries will get you to Milos in about 4-6 hours.
➜ Search for schedules
What types of ferries travel there?
Most ferries that sail to Milos give the option of vehicle transportation in the ferry's garage, so you can easily travel along with your car.
The best way to plan your trip to Milos is to book your ferry tickets in advance, as Greek ferries may be fully booked, especially in July and August.
HOW TO BOOK YOUR FERRY TICKETS?
Booking your ferry tickets is one of the first and most important steps in organizing your holidays in Milos.
We make this step the easiest and most exciting one, as booking your ferry tickets with ferriesingreece.com comes with lots of perks!
The perks of booking your ferry tickets to Milos with ferriesingreece.com:
Our awarded online experience (Tourism Awards 2018) takes the ferry booking process to another level.
You can compare all the available ferry ticket prices with just one click.
We make ferry booking easier than ever with a simple booking process and 100% secure payments.
Not everyone gives you all the essential information about your trip while booking your ferry tickets!
Our interactive live maps show you every detail of your ferry ride.
We let you in on the secrets of Milos and guide you through your best holidays ever!
So, forget the often time consuming and complex ferry booking process and book your ferry tickets with up to -30% discount!
Don't lose any time! Your dream holidays to Milos are just a click away. Book now and let the adventure begin!
INFORMATION ABOUT MILOS
Milos is a popular island, located in the southern part of the Aegean Sea. Known for the famous statue of Venus de Milo, which is now exhibited in the Museum of Louvre, Milos is today special for its crystal beaches and its rocky, lunar landscape.

Being of volcanic origin, Milos was an important trade center in the ancient times, mainly due to its strategic position, its huge natural harbor and the many minerals of the island. The Phoenicians were believed to be the first settlers, while it was also conquered by other tribes in the centuries that followed. In 416 BC, after months of siege, the island was conquered by the Athenians who killed most of the inhabitants and settled their own rulers.

In the Hellenistic times, it became a renowned cultural centre with many workshops of sculpture. Christianity dominated on the island in the late Roman times and this is proved by the Catacombs, on the northern side of the island, where the first Christians used to hide. Later on, Milos became part of the Byzantine Empire and was conquered by the Venetians and the Turks. In the Medieval times, it was frequently attacked by pirates. After the Greek Revolution of 1821, Milos was integrated to the Greek State. Today, its economy is based on mining and tourism.

Much developed in tourism with facilities all over the island, Milos is known for its wonderful beaches. The most photographed beach is Sarakiniko with its lunar landscape, pure water and very narrow sandy beach. Another beautiful beach is Papafragos, with extremely clean water and rocky caves to explore. From Milos, you can also take the tour boat to go to nearby islands, such as Kimolos, only half an hour ferry ride from Pollonia.

Apart from the beaches, Milos is also famous for its picturesque villages. The capital of the island is Plaka and its harbour is Adamas. There are also many other small traditional villages all around the island. The friendly inhabitants will give a special tone in your holidays.
Hop on a ferry from Athens to Milos for impeccable sceneries, romantic vibes, volcanic landscapes, and endless white-sand beaches!
Milos is a volcanic island, like Santorini.
Milos is where the famous statue "Venus of Milos" was found by the French amateur archaeologist, Olivier Vautier.
Milos is famous for its romantic ambiance, so it is an ideal destination for couples.
There are over 70 different beaches on the island -you bet you won't run out of options!
In Milos, you'll find lots of mysterious sea caves and thermal springs.
The best season to visit Milos is the summer. In the summer, you can visit the island's beaches, discover hidden pirates' caves, do sightseeing, and explore Milos' colorful seaside villages.
Milos is the perfect destination for you if you're searching for a romantic island without the hustle and bustle of Santorini or Mykonos. Considered a top island for couples, Milos is the destination you've been dreaming of unforgettable holidays with your significant other.
Milos has a whole heap of places for sightseeing! To start with, Milos is famous for its colorful seaside villages. At these cute villages, you'll find small houses with stockrooms where fishermen put their boats during the winter. Other standouts are the pirates' caves, Panagia Korfiatissa, the sulfur mine, and the prehistoric Filakopi settlement.
Discover more online resources about Milos island:
Island hopping from Milos
Milos belongs to the Cyclades island chain along with other popular islands, like Santorini, Mykonos, and Paros. Island-hopping from Milos to the nearby islands is worth it if you want to explore the Cyclades. A popular island-hopping route is from Milos to Kimolos, a picturesque island very close to Milos.
ABOUT MILOS PORT
Port description
Milos is a lovely island of Western Cyclades, connected by ferry to Piraeus and other islands of Cyclades. The main port of Milos is Adamas, located on the western side of the island, and 4 km from Plaka, the capital village.
Connected ports to Milos
Athens, Piraeus - Athens, Lavrio - Amorgos, Katapola - Anafi - Chalki - Crete, Chania - Crete, Heraklio - Crete, Rethymno - Crete, Sitia - Folegandros - Ios - Karpathos, Diafani - Karpathos, Port - Kasos - Kea - Kimolos - Koufonissi - Kythnos - Mykonos - Naxos - Paros - Rhodes - Santorini (Thira) - Serifos - Sifnos - Sikinos - Syros - Thirassia
Directions
Frequent buses connect the port of Adamas to Plaka, Pollonia, Klima and other villages and beaches around the island. Bus frequencies might change according to month. There are also many taxis and rental companies in Milos.
Port on Map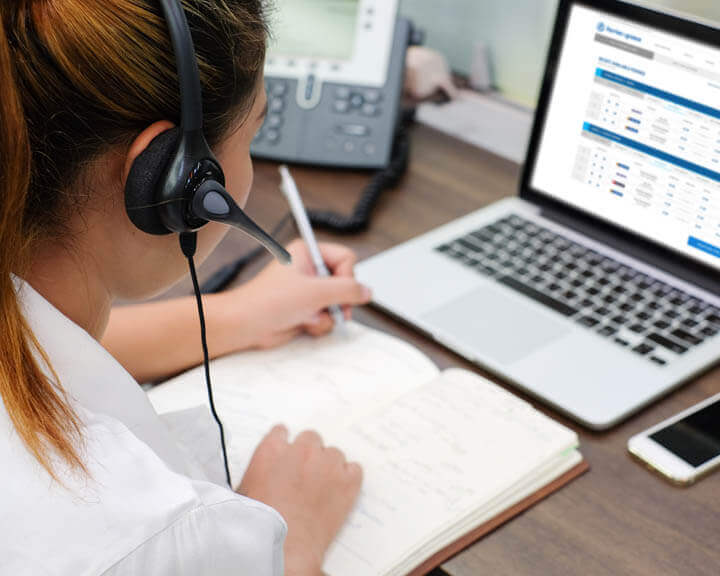 INFORMATION
Customer Support
Call us
Available from 08:00 to 16:00
Frequently Asked Questions (FAQ)
Find all the necessary info regarding our engine's function, as well as our policies on cancellations and amendments. View
Searching for Itineraries...
An error occurred:
Please refresh your browser and try again.