SIMPLE TRIP
ISLAND HOPPING
ITINERARIES & TICKETS
Ferry to Mykonos

Mykonos is located in the Cyclades islands, in Greece. Known as "the windy island", the cosmopolitan island dazzles visitors with its amazing beaches, uplifting atmosphere, legendary nightlife as well as its extraordinary beauty. Combining fun with relaxation, Mykonos will awe you with its versatility.
You will find below information about how to get to Mykonos by ferry, where to buy your tickets and information about Mykonos and its ports, with many photos.

On
FerriesinGreece
, you can search for all available
ferry schedules to Mykonos
, timetables, compare ferry boats, companies and prices, create your itinerary and
book your ferry tickets
in 4 easy steps on our secure server.
FerriesinGreece is an awarded ferry booking engine and rated
4.7 stars
by its customers. Read our
customer reviews
.
We don't just sell ferry tickets. We offer you a
personalized follow-up and assistance
during and after your ticket purchase. We have a specialized team who is ready to assist you with issues that might arise and help you get to your destinations safely and with peace of mind.
We are here to handle anything that might occur regarding your ferry trip.
HOW TO GET TO MYKONOS BY FERRY FROM ATHENS & THE ISLANDS?
Multiple conventional and high-speed ferries to Mykonos depart every day and all year round from Piraeus port in Athens (closer to the city center) and Rafina port (closer to the airport).
A ferry ticket to Mykonos costs approximately '28' 'EUR' (28 Euros) - '60' 'EUR' (60 Euros) for a standard seat. The ferry trip to Mykonos lasts for 2-5 hours.

The island of Mykonos is also connected by ferry to other islands such as Santorini, Paros, Naxos, Ios, Syros, Tinos, Milos and more islands.
Ferries arrive at the new port of Tourlos. The most convenient port of departure is Rafina port. It is closer to Mykonos and as a result, the ferry ride is shorter.
Ferries to Mykonos operate every day all year round. However, during the peak season (May to September) multiple ferries per day depart in the morning and the evening. Below you'll find some of the most popular routes to Mykonos.
Ferry from Athens (Piraeus, Rafina) to Mykonos
Ferries from Athens to Mykonos operate throughout the year. Discover how to get to the 3 ports of Athens from the airport and Athens's center.
• Ferries from Piraeus port: The first ferry to Mykonos departs from Piraeus at 6:50 and the last at 21:30. Ferry routes from Piraeus to Mykonos are frequent (at least 4 per day in the peak season).

• Ferries from Rafina port: Ferries from Rafina to Mykonos also operate daily all year round. Rafina port is the best option as the ferry ride to Mykonos is shorter. In the peak season, there are 4-5 ferry routes per day, while at the low season there are 1-2 ferry routes per day. Ferries from Athens to Mykonos cost '29' 'EUR' (29 Euros) - '50' 'EUR' (50 Euros), depending on the ferry type (conventional or high-speed/catamaran).

• How long is the ferry trip from Athens to Mykonos? The duration of the trip to Mykonos is 2 to 5 hours, depending on the type of ferry. A high-speed or catamaran ferry will get you from Athens to Mykonos in 2-3.5 hours, while a conventional ferry will get you to Mykonos in 4-5 hours. Ferries to Mykonos arrive at the New Port in Tourlos area.
Read more about Athens Mykonos ferry routes.
> Book your Ferry Tickets to Mykonos from Athens (Piraeus)
Ferry from Santorini to Mykonos
Ferries from Santorini to Mykonos operate from March to October. There are multiple daily ferries that connect Santorini with Mykonos, as it is one of the most popular island-hopping routes in Greece. The duration of the trip is 2-3 hours, depending on the type of the ferry (conventional or high-speed).
Read more about Santorini Mykonos ferry route.
> Book your Ferry Tickets to Mykonos from Santorini
Ferry from Heraklion (Crete) to Mykonos
What types of ferries travel to/from Mykonos?
The types of ferries that travel to Mykonos are the conventional ferries and high-speed/catamaran ferries. Conventional ferries are slower while high-speed/catamaran ferries are faster. More specifically, a conventional ferry will get you to Mykonos in 5 hours and a high-speed ferry in 3.5 hours. A conventional ferry (Blue Star Ferries) is a better option if you're not in a hurry and get seasick easily. A high-speed/catamaran ferry (Seajets and Golden Star Ferries) is a better option if you want to reach your destination faster.
Island hopping from Mykonos
Given that Mykonos sits in the heart of Cyclades, island hopping from Mykonos is a great idea!
The most popular island-hopping route is from Mykonos to Santorini.
A trip with a ferry from Mykonos to Santorini lasts from 2 to 5 hours and costs between '30' 'EUR' (30 Euros) and '67' 'EUR' (67 Euros).
Other awesome island hopping routes are from Mykonos to Paros, from Mykonos to Naxos, from Mykonos to Milos and from Mykonos to Ios.
HOW TO BOOK FERRY TICKETS TO MYKONOS?
Booking your ferry tickets is one of the first and most important steps in organizing your holidays in Mykonos.
We make this step the easiest and most exciting one, as booking your ferry tickets with ferriesingreece.com comes with lots of perks!
The perks of booking your ferry tickets to Mykonos with ferriesingreece.com:
Our awarded online experience (Tourism Awards 2018) takes the ferry booking process to another level.
You can compare all the available ferry ticket prices with just one click.
We make Mykonos ferry booking easier than ever with a simple booking process and 100% secure payments.
Not everyone gives you all the essential information about your trip while booking your ferry tickets!
Our interactive live maps show you every detail of your ferry ride.
We let you in on Mykonos' secrets and guide you through your best holidays ever!
So, forget the often time consuming and complex ferry booking process and book your ferry tickets with up to -30% discount!
Don't lose any time! Your dream holidays to Mykonos are just a click away. Book now and let the adventure begin!
INFORMATION ABOUT MYKONOS
Mykonos, the second top Greek holiday destination, is known as the island of extreme nightlife and crowded beaches. Every summer, the island receives more than 5 million tourists and gets wild with beach parties, loud music and clubs that stay open all day and night long.

Located in the centre of Cyclades, Mykonos is known for its traditional architecture. Chora is the most picturesque village of the island. Small white houses, narrow paths, lovely churches with tall bell towers and tiny gift shops in every corner form a typical cycladic atmosphere. A line of well preserved windmills on a hill above the village gives excellent view of the harbor and the barren landscape of the island. The most picturesque neighborhood of Chora is Little Venice, famous for the colorful houses with balconies right on the sea, where many cafeterias and restaurants are found.

Most beaches on Mykonos are well-organized and get very crowded. Super Paradise, Platis Gialos, Psarou and Paranga are surrounded by beach bars and sports clubs. As strong winds blow frequently over the island, a common sports to practice on Mykonos is windsurfing and kitesurfing. However, there are also watersports clubs fot jet ski, bananas and many others.

Accommodation options and tourist facilities are plenty in Mykonos. Most amenities are located in Chora or at the beaches. Having the reputation of a gay-friendly island, many amenities are also gay-friendly.

Close to Mykonos, there is the islet of Delos, a holy islet in the ancient times, which you can visit by tour boat from Chora. On Delos, you can see the remains of the ancient temple of Apollo, the Street of the Lions, Roman mosaics with beautiful frescoes and an interesting archaeological museum. According to the myth, god Apollo was born on Delos and that is why it became his holy island.
Hop on a ferry to Mykonos for cosmopolitan vibes, international celebrities, all night and day-long parties and a whole new level of luxury!
Mykonos is the second top Greek island destination after Santorini and receives more than 5 million tourists every year.
Famous worldwide for its cosmopolitan character and glamorous lifestyle, Mykonos stands out for its beach parties, loud music, and clubs that stay open from dusk till dawn.
The trademark of Mykonos is its windmills. The line of well-preserved windmills on a hill above Mykonos Chora offers an amazing view of the harbor and the barren landscape.
Mykonos is a popular gay-friendly destination.
The most instagrammable and photographed place in Mykonos is Little Venice (Mikri Venetia). In this unique neighborhood, there are colorful houses built literally in the sea, reminding of Venice, Italy. This is the best spot to watch the sunset in Mykonos while sipping on a cocktail at one of the seaside bars!
Tip: Given that strong winds blow frequently over the island, windsurfing is the most popular activity in Mykonos. However, there are also clubs for kite-surfing, jet ski, banana, and many other water sports.
Have you fallen in love with Mykonos already?
It's time to book your ferry tickets to Mykonos and live the absolute glamorous experience!
The best season to visit Mykonos
The best season to visit Mykonos is hands down the summer. But, given that the weather in Greece is quite mild all year round, spring and fall are also great seasons to visit Mykonos.
Is Mykonos for you?
Yes, if love glamour, luxurious resorts, endless beach parties, and beautiful people. But, even if partying isn't your cup of tea, the Cycladic minimalism, natural beauty and breathtaking landscapes of Mykonos will steal your heart!
The picturesque Mykonos Chora, Little Venice, the traditional windmills and Delos island are must-places to visit in Mykonos. As for Mykonos beaches, they don't disappoint. Super Paradise, Elia, Kalo Livadi, Paraga and Ornos are some of the best beaches in Mykonos.
Know what you don't know about Mykonos!
Some of the popular windmills in Mykonos date back to the 16th century.
Mykonos used to be a famous pirate hangout in the 20th century.
The only colors allowed for the doors and windows to be painted in Mykonos are blue, green and red. This old tradition dates back to when the sailors used to paint their doors and shutters blue, the farmers green and the rest of the people red.
Mykonos used to not have electricity until the '50s.
The characteristic colorful houses in Little Venice used to belong to pirates, who would used them to hide their loop.
Mykonos wasn't always the glamorous island it is now.
The first inhabitants of Mykonos were the Carians, but the Ionians from Athens seem to have settled right after, in 11 century B.C. Mykonos used to be a poor island with just two towns, but, thanks to its location, it was an important supplies spot. During that time, people in Mykonos used to worship the ancient Greek gods, mainly Demetra, Poseidon, Apollo, Zeus, Dionysus, and Hercules.
As the years went by Mykonos was conquered by the Romans and then became a part of the Byzantine Empire, until it was eventually conquered by the Venetians. During the Venetian occupation, the island was destroyed and conquered by the Ottomans.
Even though it had been occupied many times, the population of Mykonos increased during the following years. The island became an important replenishment center and its inhabitants became very good sailors. As a result, Mykonos played an important role in the Greek revolution of 1821, supporting it with boats and sailors.
Discover more online resources about Mykonos island:
About Mykonos Port
Connected ports to Mykonos
Athens, Piraeus - Athens, Rafina - Amorgos, Katapola - Andros - Chios, Port - Chios, Mesta - Crete, Heraklio - Crete, Rethymno - Folegandros - Fourni - Ikaria, Ag.kirikos - Ikaria, Evdilos - Ios - Inousses - Kalymnos - Kavala - Kea - Kimolos - Koufonissi - Kythnos - Leros - Lesvos (Mitilini) - Limnos - Milos - Naxos - Paros - Patmos - Samos, Karlovassi - Samos, Vathi - Santorini (Thira) - Schinoussa - Sifnos - Sigri - Sikinos - Skiathos - Syros - Thessaloniki - Tinos
Port description
The port of Mykonos lies in the Tourlos area, 2 km north of Mykonos Town. Many conventional and high-speed/catamaran ferries from Piraeus, Rafina, and other islands arrive at Mykonos port daily. During the summer months, the port gets pretty busy.
Directions
There's a bus that connects Mykonos Town with almost every village and beach on the island and has frequent routes. There are also buses that connect the Old Port in Mykonos Town with the New Port in Tourlos. Alternatively, you can rent a car or get a taxi from the port.
Do you need a ride? Book your transfer with us and our driver will pick you up.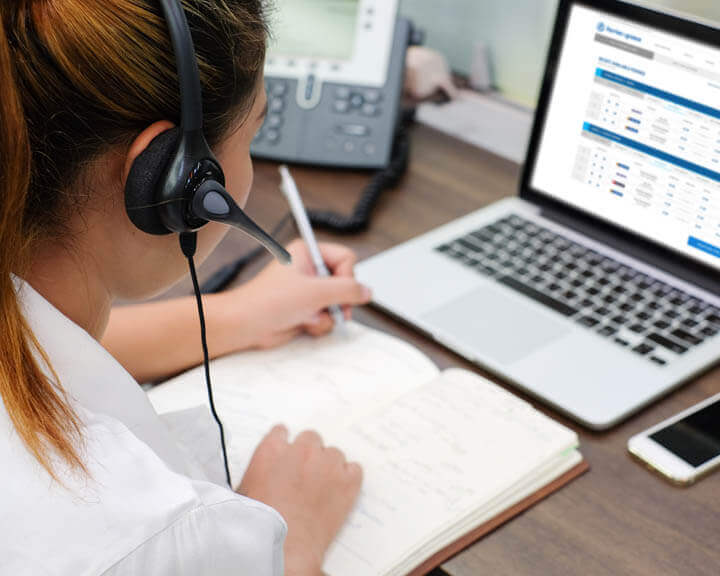 INFORMATION
Customer Support
Call us
Available from 09:00 to 17:00
Frequently Asked Questions (FAQ)
Find all the necessary info regarding our engine's function, as well as our policies on cancellations and amendments. View
Searching for Itineraries...
An error occurred:
Please refresh your browser and try again.