SIMPLE TRIP
ISLAND HOPPING
SCHEDULES & TICKETS
Ferry to Paros

Paros is located in the Cyclades islands, in Greece. Combining the traditional Cycladic charm with an upbeat atmosphere, Paros offers you endless options; from the picturesque settlements and the amazing local cuisine to the inviting nightlife and breathtaking waters, this destination will enthuse you.
You will find below information about how to get to Paros by ferry, where to buy your tickets and information about Paros and its ports, with many photos.

Table of contents
POPULAR FERRY ITINERARIES
Ferries to Paros depart from the ports of Athens (Piraeus & Rafina) throughout the year. A ferry ticket to Paros costs '30' 'EUR' (30 Euros) - '60' 'EUR' (60 Euros) for a standard seat. The ferry trip to Paros lasts for about 3-7.5 hours, depending on the ferry (conventional or high-speed).
The island of Paros is connected by ferry to other islands of the Cyclades like Mykonos, Santorini, Naxos, Milos, Ios, Syros, Sifnos and more.
Ferries to Paros depart daily from Athens all year round. However, in the peak season, there are also ferries to Paros from many Cycladic islands.
From Athens (Piraeus, Rafina, Lavrion) to Paros
Ferries from Athens to Paros depart from the ports of Piraeus, Rafina, and Lavrion. Discover how to get to the 3 ports of Athens from the airport and Athens's center. In the low season, there are usually 2 ferries per day, while in the peak season more than 5. More specifically, in the peak season, there are at least 4 ferry departures from Rafina port and at least 5 from the port of Piraeus, both in the morning and in the afternoon.
The ferry companies that connect Athens with Paros are Blue Star Ferries, Golden Star Ferries, Fast Ferries, and Seajets.
How long is the ferry trip from Athens to Paros? The ferry trip from Athens to Paros lasts for 3-7.5 hours, depending on the type of the ferry (conventional or high-speed/catamaran). More specifically, a conventional ferry will get you to Paros in 4-7.5 hours, while a high-speed/catamaran in about 3 hours. Read more about Athens - Paros route.
> Book your ferry tickets to Paros from Athens
What types of ferries travel there?
The types of ferries that serve itineraries to Paros are conventional ferries (Blue Star Ferries, Golden Star Ferries, Fast Ferries) and high-speed/catamaran ferries (Seajets).
HOW TO BOOK YOUR FERRY TICKETS?
Booking your ferry tickets is one of the first and most important steps in organizing your holidays in Paros.
We make this step the easiest and most exciting one, as booking your ferry tickets with ferriesingreece.com comes with lots of perks!
The perks of booking your ferry tickets to Mykonos with ferriesingreece.com:
Our awarded online experience (Tourism Awards 2018) takes the ferry booking process to another level.
You can compare all the available ferry ticket prices with just one click.
We make ferry booking easier than ever with a simple booking process and 100% secure payments.
Not everyone gives you all the essential information about your trip while booking your ferry tickets!
Our interactive live maps show you every detail of your ferry ride.
We let you in on Paros' secrets and guide you through your best holidays ever!
So, forget the often time consuming and complex ferry booking process and book your ferry tickets with up to -30% discount!
Don't lose any time! Your dream holidays to Paros are just a click away. Book now and let the adventure begin!
INFORMATION ABOUT PAROS
Today, Paros has developed many tourism facilities and it is considered a very picturesque Cycladic island. The white and blue colors dominate, while paved paths cross the villages. Traditional windmills are frequently found and romantic spots dot the landscape.

Parikia and Naoussa are the most famous villages on Paros. Parikia is the capital and main port of the island. It has a lot of beautiful neighborhoods and churches. The most famous church of Parikia is the Monastery of Panagia Ekatontapiliani, one of the most important religious centers in Greece, dating from the 4th century. Naoussa is the second most popular village in Paros and mostly attracts young people due to the vivid nightlife.

Paros is also famous for its beaches. Long and sandy, pebbled and narrow, popular or isolate, you can find all kind of beaches on Paros. Most of them are surrounded by various tourism amenities and are frequently connected to Parikia and Naoussa by public means of transport. The most famous beaches of Paros are found on the eastern side of the island, such as Golden Beach, New Golden Beach, Piso Livadi and Logaras. On the western side, there is another unique beach, Pounta, which is frequently affected by northern winds and is ideal for windsurfing and kitesurfing. In general, water sports are much developed on Paros.

Paros combines everything a tourist asks from a Greek island: picturesque villages, amazing beaches, sports, nightlife, friendly people, good services, crowded and isolate places. Visited by more than 3 million tourists every summer, it is gradually growing on the scale of the top Greek islands.
Hop on a ferry from Athens to Paros for the vivid nightlife, windsurfing, endless sandy beaches, and idyllic resorts!
Paros was renowned for its fine white marble from the 6th Century BC. It is believed Venus de Milo statue was made of Parian marble.
Other names for Paros, used in ancient times were "Pektia", "Dimitrias", and "Iria".
The port of Naoussa in Paros used to be an infamous pirate hangout.
Cooked snails, known as "Karavola", is a very popular dish in Paros.
Paros is the third biggest island of the Cyclades island complex.
Although Paros is one of those Greek islands that are pretty lively during the shoulder season, the best season to visit is summer. In the summer you'll have the chance to do watersports, visit the island's endless sandy beaches, enjoy the island's nightlife, and explore quaint villages.
Situated in the heart of the Cyclades island complex, Paros is a great alternative to the nearby Mykonos and Santorini. Paros island is a cheaper, but equally cosmopolitan alternative to the superstar Cycladic islands. So, if you love super-long beaches, watersports, and a pinch of glamour, Paros is a one-way destination!
Apart from the island's stunning beaches, there are many places to visit in Paros. Some of them are Panagia Ekatontapiliani monastery, the Archaeological Museum of Paros, Lefkes village, and Marpissa village.
Discover more online resources about Paros island:
Island hopping from Paros
Paros' location makes it the perfect base for island-hopping around the Cyclades! Being close to the most famous Cyclades islands, like Mykonos, Santorini, and Naxos, Paros makes a very good place to start your island-hopping itinerary.
Travel tips to organize your travel:
If you're planning to take the ferry to Paros right after your arrival in Greece, then departing from Rafina port is a better option, as it is closer to the airport.
The best way to plan your trip to Paros is to book your ferry tickets in advance, as Greek ferries may be fully booked, especially in July and August.
If you're traveling on a budget, book a ticket for a conventional ferry. They might be slower than the high-speed/catamaran ferries, but they are usually cheaper.
ABOUT PAROS PORT
Port description
One of the most popular islands in Greece, Paros belongs to the Cyclades and it is located in the centre of the Aegean Sea. The main port and capital of the island is Parikia, located on the western side. Parikia receives ferries from Piraeus and Rafina in Attica as well as ferries from other Cyclades islands.
Connected ports to Paros
Athens, Piraeus - Athens, Rafina - Athens, Lavrio - Amorgos, Aegiali - Amorgos, Katapola - Anafi - Andros - Astypalea - Crete, Heraklio - Crete, Rethymno - Donoussa - Folegandros - Ios - Iraklia - Kalymnos - Karpathos, Port - Kasos - Kea - Kimolos - Kos, Port - Koufonissi - Kythnos - Leros - Lipsi - Milos - Mykonos - Naxos - Nisyros - Patmos - Rhodes - Santorini (Thira) - Schinoussa - Serifos - Sifnos - Sikinos - Skiathos - Symi, Port - Syros - Thessaloniki - Thirassia - Tilos - Tinos
Directions
The port of Paros is connected by bus to the most popular places around the island, including Naoussa, Alyki, Pounta, Golden Beach and many other places along the way. The bus station is right at the port, at the pier where ferries arrive and depart. The bus schedule is frequent and convenient. There are also many taxis on the island.
Port on Map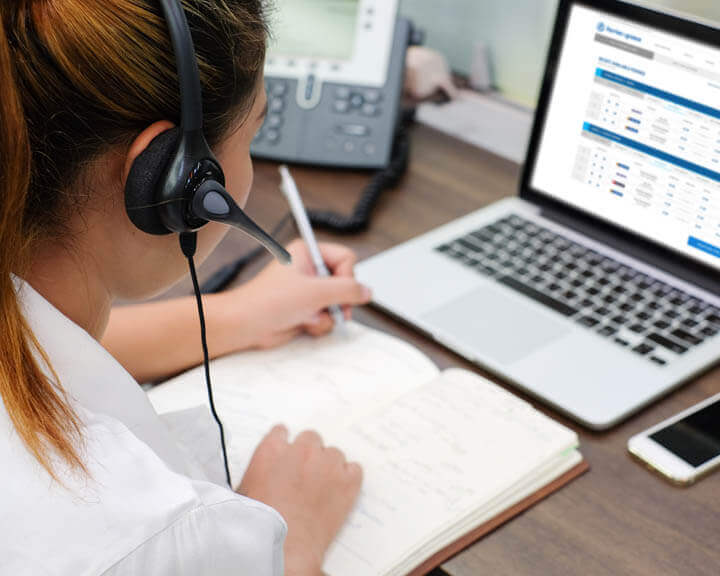 INFORMATION
Customer Support
Call us
Available from 09:00 to 17:00
Frequently Asked Questions (FAQ)
Find all the necessary info regarding our engine's function, as well as our policies on cancellations and amendments. View
Searching for Itineraries...
An error occurred:
Please refresh your browser and try again.