SIMPLE TRIP
ISLAND HOPPING
SCHEDULES & TICKETS
Ferry to Rhodes

Rhodes is an island located in the Dodecanese islands, in Greece. Known as the "queen" of the Dodecanese, Rhodes offers incomparable beauty that will enthuse you with impressive medieval castles, breathtaking natural beauty and amazing beaches. Hospitable and lively, you will want to visit this island one again.
You will find below information about how to get to Rhodes by ferry, where to buy your tickets and information about Rhodes and its ports, with many photos.

On FerriesinGreece, you can search for all available ferry schedules to Rhodes, timetables, compare ferry boats, companies and prices, create your itinerary and book your ferry tickets in 4 easy steps on our secure server.
FerriesinGreece is an awarded ferry booking engine and rated 4.7 stars by its customers. Read our customer reviews.
We don't just sell ferry tickets. We offer you a personalized follow-up and assistance during and after your ticket purchase. We have a specialized team who is ready to assist you with issues that might arise and help you get to your destinations safely and with peace of mind. We are here to handle anything that might occur regarding your ferry trip.

You will find below information about about:
POPULAR FERRY ITINERARIES
A ferry to Rhodes departs every day from Piraeus, the main port in Athens and several other island ports. A ferry ticket to Rhodes costs '20' 'EUR' (20 Euros) - '50' 'EUR' (50 Euros) for a standard seat and '80' 'EUR' (80 Euros) - '140' 'EUR' (140 Euros) for a bed cabin. The ferry trip to Rhodes lasts for 15 hours to a day, depending on the ferry company.
Rhodes island is connected by ferry to Santorini, Kos, Marmaris (Turkey), Tilos, Nisyros and more islands.
Ferry Schedules to Rhodes
Ferries to Rhodes depart frequently (especially during the summer months) throughout the year from Athens as well as from other Aegean islands.
Ferry to Rhodes from Athens (Piraeus)
Ferries from Athens to Rhodes depart from Piraeus port in Athens. Discover how to get to the ports of Athens from the airport and Athens's center. In the low season, there are 1-2 ferries from Piraeus to Rhodes every, but in the peak season, there are more frequent departures. Ferries from Piraeus usually depart in the afternoon or at night and the ferry companies that connect Athens with Rhodes are Blue Star Ferries and Aegeon Pelagos Ferries.
How long is the ferry trip from Athens to Rhodes? The ferry trip from Athens to Rhodes lasts for 15-19 hours up to a whole day, depending on the ferry company. Generally, the Blue Star ferries are faster than the Aegeon Pelagos ferries.
> Book your ferry tickets to Rhodes from Athens
What types of ferries travel to/from Rhodes?
Due to distance, the only type of ferry that travels to Rhodes is the conventional ferry. Conventional ferries are bigger and slower than the high-speed/catamaran ferries. They are good for long-distance traveling, as they are equipped with many facilities, like shops, restaurants, bars, pools, etc.
Island hopping from Rhodes
Sitting in the heart of the Dodecanese island chain, Rhodes is the perfect starting point for island-hopping to the rest of the Dodecanese islands as well as for trips to Turkey. The most popular island-hopping routes are from Rhodes to Symi, from Rhodes to Kos and from Rhodes to Kalymnos.
Due to the duration of the trip, which can last from 15 hours to a day, we highly recommend that you book a bed cabin.
The best way to plan your trip to Rhodes is to book your ferry tickets in advance, as Greek ferries may be fully booked, especially in July and August.
There are frequent ferry routes from Rhodes to the Dodecanese islands and Turkey, so don't miss the chance to visit them.
HOW TO BOOK FERRY TICKETS TO RHODES?
Booking your ferry tickets is one of the first and most important steps in organizing your holidays in Rhodes.
We make this step the easiest and most exciting one, as booking your ferry tickets with ferriesingreece.com comes with lots of perks!
The perks of booking your ferry tickets to Rhodes with ferriesingreece.com:
Our awarded online experience (Tourism Awards 2018) takes the ferry booking process to another level.
It's not everywhere you can compare all the available ferry ticket prices with just one click.
We make ferry booking easier than ever with a simple booking process and 100% secure payments.
Not everyone gives you all the essential information about your trip while booking your ferry tickets!
Our interactive live maps show you every detail of your ferry ride.
We let you in on Rhodes' secrets and guide you through your best holidays ever!
So, forget the often time consuming and complex ferry booking process and book your ferry tickets with up to -30% discount!
In ferriesingreece.com, you're not only booking your ferry tickets, but also start living the amazing experience of your holidays in Rhodes before your actual vacations!
Don't lose any time! Your dream holiday to Rhodes is just a click away. Book now and let the adventure begin!
INFORMATION ABOUT RHODES
Rhodes has always been associated with the powerful myth of Zeus and Helios, the God of the Sun. According to legend, after Zeus defeated the Giants, he gave part of the world to every god, except Helios, who was not present at the gathering and was thus forgotten. When he later came back to claim his share, Zeus informed him that all land had already been divided and nothing was left. Helios then made Zeus promise that the next land to rise out of the sea would be his, and even as he said it, Rhodes emerged out of the water. Helios immediately coveted it for himself and made it the most beautiful island in the Aegean. Of course, this story is not real, but it was the explanation of the ancient Greeks why Rhodes is such a beautiful island.

Along its history, Rhodes was first inhabited by the Phoenicians. Under their rule, it became an important commercial center, but it soon came under the control of the Minoans, who led a peaceful and quiet life on the island. But after the Achaeans took over, the island soon became a powerful center. It soon joined up with other Doric cities to form the Doric Hexapolis, a union of six powerful city-states based on agriculture and trade. Remains of these towns can still be seen today in the archaeological sites of the island. The development continued in the Hellenistic and the Roman times, where arts were also popular. That time the famous Statue of Colossus of Rhodes, one of the seven wonders of the ancient world, was built to "guard the harbor".

In the Byzantine times, Rhodes became strategical island. When it was conquered by the Venetians in the 13th century, the famous Medieval architecture of Rhodes Town was formed and many Castles were constructed to keep the island safe from pirates and enemies. After being conquered by the Turks and the Italians too, Rhodes was finally integrated to the Greek State in 1948.

Today, the island is picture perfect, complete with gorgeous beaches, amazing villages, ancient and Medieval sights. Rhodes Town is known for its Medieval Old Town and the picturesque harbor. In fact, the Old Town of Rhodes is the oldest inhabited medieval town in all Europe. There you will find Byzantine churches, traditional fountains, mosques and oriental motifs, alongside tiny shops and cafeterias. A bustling tourist spot now, the most famous tourist resort on Rhodes is Faliraki, which has the wildest nightlife on the island. Also famous are the beaches of Afandou, Ladiko, Lindos and Ialysos. Apart from well-organized beaches with water sport facilities, there are also other spots to enjoy calmness. Rhodes is a fully-developed island in terms of tourism. Tours are also organized to Turkey or to nearby Greek islands.
Hop on a ferry to Rhodes for a medieval atmosphere, knights' castles, and beautiful beaches!
Rhodes has always been associated with the powerful myth of Zeus and Helios, the God of the Sun.
It was conquered by the Venetians in the 13th century. This is why Rhodes Old Town has a fairytale-like architecture.
The Old Town of Rhodes is the oldest inhabited medieval town in Europe.
The most famous tourist resort on Rhodes is Faliraki, which has the wildest nightlife on the island.
Rhodes is the biggest island of the Dodecanese island complex.
Rhodes derives from the word "rodo", which means rose in Greek.
The best season to visit Rhodes
Rhodes is beautiful all year round, but every season has its beauty and charm. Autumn is very romantic, highlighting the medieval charm of Rhodes. Spring is colorful and vibrant, creating a unique atmosphere. Summer is the perfect season to go to Rhodes if you want to enjoy its beaches and cosmopolitan bays!
Is Rhodes island for you?
Rhodes is perfect for history buffs, beach lovers and those who love cosmopolitan destinations. It is an ideal holiday destination either you're traveling with your family or with your friends, as there is a wide variety of areas to stay and activities to do in both cases.
Rhodes is a sightseeing paradise! Given that the island was under the Venetian rule for many years, there are many castles and Medieval buildings scattered around Rhodes. At the Old Town of Rhodes, you'll find important sites like the Old Fortress, the New Fortress, the Palace of Grand Master, and the Acropolis of Rhodes. Except for these sights, there are also important archaeological monuments all around the island, like the Acropolis of Lindos, Ancient Ialyssos, Ancient Kamiros, and Monolithos Castle.
Discover more online resources about Rhodes:
ABOUT RHODES PORT
Port description
One of the most popular islands of Greece, Rhodes is located in south eastern Aegean and it is the largest island of Dodecanese. The new port of Rhodes is located on the southern side of the town. It is not Mandraki, the Venetian port in front of the Old Town, but another port for ferries. Rhodes is connected by ferry to Piraeus, Heraklion Crete and many islands of Dodecanese, Cyclades and Eastern Aegean.
Connected ports to Rhodes
Athens, Piraeus - Agathonisi - Amorgos, Katapola - Anafi - Arkyi - Astypalea - Chalki - Crete, Heraklio - Crete, Sitia - Fourni - Ikaria, Ag.kirikos - Ikaria, Evdilos - Kalymnos - Karpathos, Diafani - Karpathos, Port - Kasos - Kos, Port - Leros - Lipsi - Milos - Naxos - Nisyros - Paros - Patmos - Samos, Karlovassi - Samos, Pythagorio - Samos, Vathi - Santorini (Thira) - Symi, Panormitis - Symi, Port - Syros - Tilos - Tinos - Turkey, Bodrum - Turkey, Marmaris
Directions
There is a bus stop near the port but you need to walk about 500m to go to the pier. There are frequent buses that connect almost all beaches and villages around the island, especially the popular places, to the port.

How to go from the airport to the port
You get a green bus from the airport (bus frequency every 30 min in summer) which needs about 30 min to reach the town centre and then a blue bus or taxi to go to the new port.
Port on Map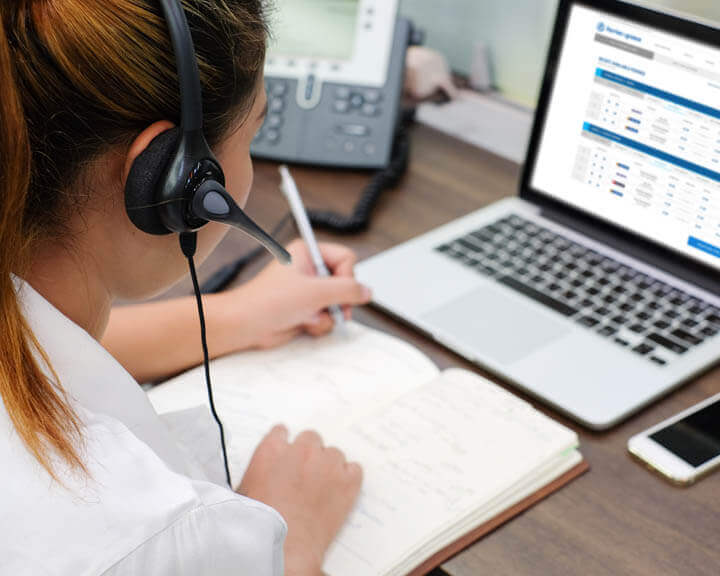 INFORMATION
Customer Support
Call us
Available from 07:00 to 22:00
Frequently Asked Questions (FAQ)
Find all the necessary info regarding our engine's function, as well as our policies on cancellations and amendments. View
Searching for Itineraries...
An error occurred:
Please refresh your browser and try again.