SIMPLE TRIP
ISLAND HOPPING
SCHEDULES & TICKETS
Ferry to Zakynthos

Zakynthos (or Zante) is an island of the Ionian Sea, in Greece. The Venetians used to call it "Fioro di Levante", which means the "flower of the East". Indeed, the island charms visitors with its incredible beauty. The mild weather, the crystal beaches and the elegant architecture give Zakynthos a special character. You will find below information about how to get to Zakynthos by ferry, where to buy your tickets and information about Zakynthos and its port, with many photos.

On FerriesinGreece, you can search for all available ferry schedules to Zakynthos, timetables, compare ferry boats, companies and prices, create your itinerary and book your ferry tickets in 4 easy steps on our secure server.
FerriesinGreece is an awarded ferry booking engine and rated 4.7 stars by its customers. Read our customer reviews.
We don't just sell ferry tickets. We offer you a personalized follow-up and assistance during and after your ticket purchase. We have a specialized team who is ready to assist you with issues that might arise and help you get to your destinations safely and with peace of mind. We are here to handle anything that might occur regarding your ferry trip.

You will find below information about about:
POPULAR FERRY ITINERARIES
Ferries to Zakynthos depart from Kilini port in west Peloponnese. A ferry ticket to Zakynthos costs '10' 'EUR' (10 Euros) for a standard seat. The ferry trip from Kilini to Zakynthos lasts for an hour. Zakynthos island is directly connected by ferry with Kefalonia, Igoumenitsa, Bari, and Brindisi in Italy.
Ferry schedules to Zakynthos
Ferries to Zakynthos operate every day all year round, but connections are more frequent during the summer.
Ferry from Kilini to Zakynthos
Ferries from Kilini to Zakynthos depart frequently during the high season. In the summer, there are usually 3 ferry connections between Zakynthos and Kilini every day, from morning to afternoon.
How long is the ferry trip from Kilini to Zakynthos? The ferry trip from Kilini to Zakynthos lasts for 1 hour.
> Book your ferry tickets to Zakynthos from Kilini
What types of ferries travel to/from Zakynthos?
The only type of ferry that connects Kilini with Zakynthos is the conventional ferry. The main ferry company that serves itineraries from/to Zakynthos is the Levante ferry company.
Island-hopping from Zakynthos
Zakynthos is not an ideal base for island-hopping to the other Ionian islands, as it is only connected to Kefalonia. Nevertheless, there are frequent ferries to Kefalonia, so it is worth it to visit the latter.
Travel tips to organize your travel:
Since Kilini is 3.5 hours away from Athens, the best way to reach it is either by car or by bus from the Central Bus Station in Kifisos.
The best way to plan your trip from Kilini to Zakynthos is to book your ferry tickets in advance, as Greek ferries may be fully booked, especially in July and August. This also applies to ferry tickets from Zakynthos to Kilini.
The ferries that travel to Kilini have a car garage, so you can get your car with you. Besides, the car is the best means of transportation to move around the island.
HOW TO BOOK FERRY TICKETS TO ZAKYNTHOS?
Booking your ferry tickets is one of the first and most important steps in organizing your holidays in Zakynthos.
We make this step the easiest and most exciting one, as booking your ferry tickets with ferriesingreece.com comes with lots of perks!
The perks of booking your ferry tickets to Zakynthos with ferriesingreece.com:
Our awarded online experience (Tourism Awards 2018) takes the ferry booking process to another level.
You can compare all the available ferry ticket prices with just one click.
We make ferry booking easier than ever with a simple booking process and 100% secure payments.
Not everyone gives you all the essential information about your trip while booking your ferry tickets!
Our interactive live maps show you every detail of your ferry ride.
We let you in on Zakynthos' secrets and guide you through your best holidays ever!
So, forget the often time consuming and complex ferry booking process and book your ferry tickets with us!
Don't lose any time! Your dream holidays to Zakynthos are just a click away. Book now and let the adventure begin!
INFORMATION ABOUT ZAKYNTHOS
The Venetians used to call it "Fioro di Levante", which means the "flower of the East". Indeed, the island charms visitors with its incredible beauty. The mild weather, the crystal beaches and the elegant architecture give Zakynthos a special character.

The island is also known as Zante and has a rich cultural background. The Venetians, who ruled Zakynthos from the 15th till the 19th century, made sure to give the locals a good education in all fields. Public works were constructed, schools and theatres opened and the local culture was generally much affected by the foreign rulers. The language of the locals got a lyric accent, just like the Italian language. The noblemen would go to Italy to study and when they came back, they would contribute to the developement of their homeland. Such examples are Dionysios Solomos, the national poet of Greece.

The Venetian influence is still present on the island. Many buildings in the capital were built in the Venetian and the Neoclassical style. Such buildings are the Town Hall and the Municipal Library in Zakynthos Town.

Apart from the beautiful capital, Zakynthos is mostly visited for its gorgeous landscape and the crystal beaches. Navagio beach is the mostly popular and photographed beach on Zakynthos. An old shipwreck is found on that beach and regular boat tours go there every day.

Other famous resorts on Zakynthos are Laganas, particularly popular with English tourists, Porto Zoro, a nice bay with rocky formations, and Tsilivi, a very long and fully-organized beach. Tourism facilities are plenty in Zakynthos, offering visitors the kind of comfort and luxury they need in holidays.

Zakynthos has not only busy but also calm beaches. These beaches are chosen by a rare species, the Mediterranean sea turtle Caretta-Caretta, to lay their eggs on the soft sand. This species is the trademark of Zakynthos and in fact the National Marine Park of Zakynthos has been created for the protection and survival of the turtle.
Hop on a ferry from Kilini to Zakynthos for dramatic landscapes, jaw-dropping views, fantastic beaches with emerald waters, and vivid nightlife!
The Venetians have given Zakynthos the moniker "Fiore di Levante", which means the "flower of the East".
Navagio beach (Shipwreck beach) is the most famous and photographed beach in Zakynthos.
The most popular resorts in Zakynthos are Laganas, Porto Zoro, and Tsilivi.
The Mediterranean sea turtles Caretta-Caretta choose the beaches of Zakynthos to lay their eggs.
The best season to visit Zakynthos
The best season to visit Zakynthos is arguably the summer. In the summer, you'll enjoy the island's beaches to the fullest and take advantage of the good weather to explore the island. However, Zakynthos is also a top Easter destination!
If you love tropical beaches, nightlife, and want to have fun on your summer holidays, Zakynthos is your best bet!
Some of the best places to visit in Zakynthos are the Blue Caves, Marathonisi Islet, the Venetian Castle, and the Askos Stone Park.
ABOUT ZAKYNTHOS PORT
Port description
The main port of Zakynthos is in Zakynthos Town. It receives daily ferries from Killini Peloponnese.
Connected ports to Zakynthos
Kilini
Directions
There are frequent buses that connect the port of Zakynthos with almost all villages and beaches around the island. The central bus station is about 15 min walk from the port. There are also many taxis in Zakynthos.
Port on Map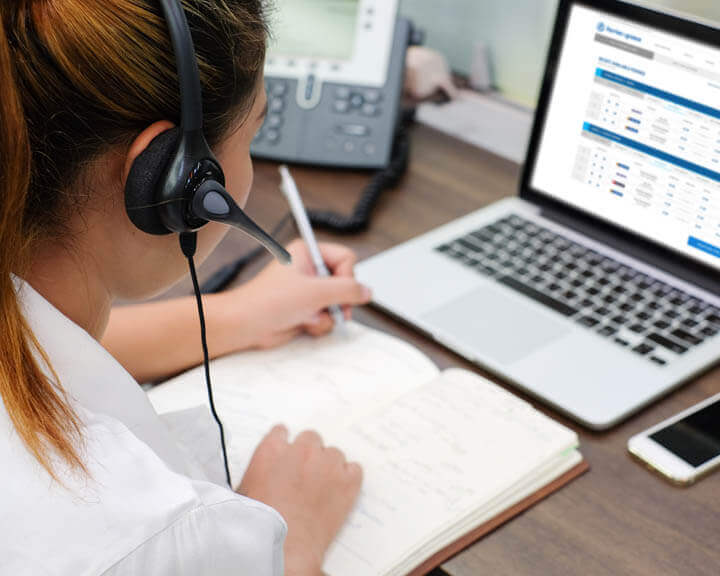 INFORMATION
Customer Support
Call us
Available from 23:00 to 14:00
Frequently Asked Questions (FAQ)
Find all the necessary info regarding our engine's function, as well as our policies on cancellations and amendments. View
Searching for Itineraries...
An error occurred:
Please refresh your browser and try again.