SIMPLE TRIP
ISLAND HOPPING
Ferry from Athens to Mykonos

Planning is the key to traveling by ferry like a pro!
Keep reading to discover the best ferry routes from Athens to Mykonos, availability, ferry schedules, connections, travel tips, prices and many more. Here we go!

Table of contents:
• Available boats • Ferry types • Trip Duration • Map

In brief, going to Mykonos by ferry is easy! Ferries operate daily throughout the year.
The main ports of Athens that serve the route to Mykonos and vice versa are Piraeus and Rafina.
Ferry tickets to Mykonos cost '28' 'EUR' (28 Euros) - '60' 'EUR' (60 Euros) for a seat on deck.
> Search online for available ferries

On FerriesinGreece, you can search for all available ferry schedules, timetables, compare ferry boats, companies and prices, create your itinerary and book your ferry tickets in 4 easy steps on our secure server.
FerriesinGreece is an awarded ferry booking engine and rated 4.7 stars by its customers. Read our customer reviews.
We don't just sell ferry tickets. We offer you a personalized follow-up and assistance during and after your ticket purchase. We have a specialized team who is ready to assist you with issues that might arise and help you get to your destinations safely and with peace of mind. We are here to handle anything that might occur regarding your ferry trip.
Blue Star Paros at Piraeus getting ready to go to Mykonos

Disclaimer: The information provided below is based on previous years' data. To find the exact routes for your dates, please refer to our booking engine.
Ferries from Athens to Mykonos operate every day all year round. However, during the peak season (May to September) multiple ferries per day depart in the morning and the evening.
• The first ferry to Mykonos departs from Piraeus at 6.50 and the last at 21.30. Ferry routes from Piraeus to Mykonos are frequent (at least 4 per day in the peak season).
• Ferries from Rafina to Mykonos also operate daily all year round. In the peak season, there are 4-5 ferry routes per day, while at the low season there are 1-2 ferry routes per day.
Indicative Ferry Routes from Piraeus & Rafina ports*
Schedules frequency Multiple times per day

Earliest boat 06:50

Latest boat 22:00

Average duration 03h25m

*Based on data of 2020-2021
ferry ATHENS, PIRAEUS - MYKONOS
Company
BLUE STAR FERRIES

Duration 04h15m

Price €28.00 - €113.00

Company

SEA JETS

Duration 02h45m

Price €60.00 - €95.00
ferry ATHENS, RAFINA - MYKONOS
Company
BLUE STAR FERRIES

Duration 03h30m

Price €47.00 - €58.00

Company
FAST FERRIES

Duration 03h50m

Price €29.00 - €46.00

Company

GOLDEN STAR FERRIES

Duration 04h00m

Price €29.00 - €98.00

Company

SEA JETS

Duration 02h15m

Price €50.00 - €69.00
Types of ferries operating
Golden Star Ferry arriving at Tourlos port

The types of ferries that travel from Athens to Mykonos are the conventional ferries and high-speed/catamaran ferries. Conventional ferries are slower while high-speed/catamaran ferries are faster.
More specifically, a conventional ferry will get you to Mykonos in 5 hours and a high-speed ferry in about 2-3 hours.
A conventional ferry (Blue Star Ferries) is a better option if you're not in a hurry and get seasick easily.
A high-speed/catamaran ferry (Seajets and Golden Star Ferries) is a better option if you want to reach your destination faster.
Distance & Duration of the trip
The distance between Piraeus port and Mykonos (Tourlos) is 86 nautical miles (98 miles or 160 kilometres).
The duration of the trip from Athens to Mykonos is 2 to 5 hours, depending on the type of ferry.
A high-speed or catamaran ferry will get you to Mykonos in 2-3.5 hours, while a conventional ferry will get you to Mykonos in 4-5 hours. Ferries to Mykonos arrive at the New Port in Tourlos area.
The quickest ferry is World Champion Jet by Seajets.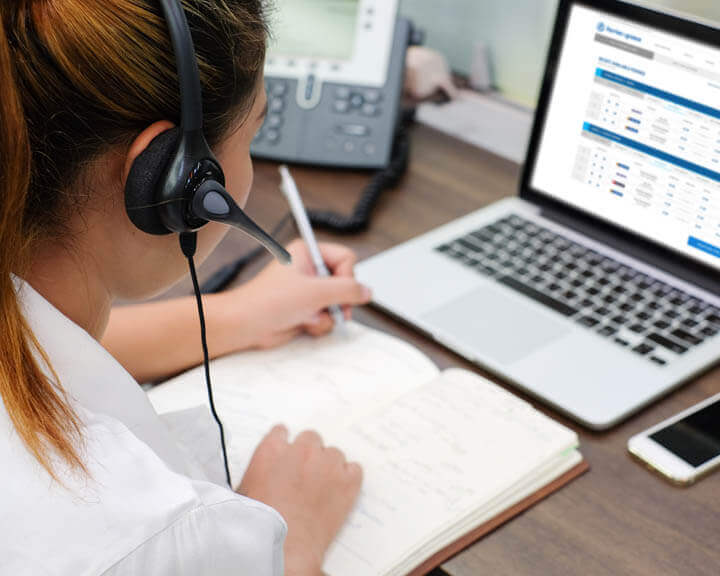 INFORMATION
Customer Support
Call us
Available from 09:00 to 17:00
Frequently Asked Questions (FAQ)
Find all the necessary info regarding our engine's function, as well as our policies on cancellations and amendments. View
Searching for Itineraries...
An error occurred:
Please refresh your browser and try again.