SIMPLE TRIP
ISLAND HOPPING
Ferry from Athens to Naxos

Planning is the key to traveling by ferry! Keep reading to discover the ferry routes from Athens to Naxos, availabilities, connections, travel tips, prices and many more!

Table of contents:
• Available boats • Ferry types • Trip Duration • Prices • Seat Types • Luggages • Cars • Map

In brief, there are ferry connections between Athens and Naxos every day, throughout the whole year, although more connections per day are available during the summer season.
The ports of Athens that serve the route are Piraeus, Rafina, and Lavrion.
Ferries from Athens arrive at the port of Naxos at Naxos Chora.
Ferry ticket prices depend on the vessel type you choose for your trip (conventional or high-speed), type of seat and whether you are eligible for a discount. There are no strict luggage policies and unless you are traveling with a high-speed vessel, you will be able to bring your car or motorbike after purchasing the relevant ticket.
> Search online for available ferries

On FerriesinGreece, you can search for all available ferry schedules from Athens to Naxos, timetables, compare ferry boats, companies and prices, create your itinerary and book your ferry tickets in 4 easy steps on our secure server.

FerriesinGreece is an awarded ferry booking engine and rated 4.7 stars by its customers. Read our customer reviews.

We don't just sell ferry tickets. We offer you a personalized follow-up and assistance during and after your ticket purchase. We have a specialized team who is ready to assist you with issues that might arise and help you get to your destinations safely and with peace of mind. We are here to handle anything that might occur regarding your ferry trip.
Available Ferries from Athens to Naxos
Blue Star Delos arriving at the port of Naxos

Disclaimer: The information provided below is based on previous years' data. To find the exact routes for your dates, please refer to our booking engine.
Ferries from Athens to Naxos operate daily during the peak season and the low season.
In the low season, there are usually 2 daily ferries from Athens to Naxos, while in the peak season there are several departures from 6.45 in the morning to 5.30 in the afternoon.
Indicative Ferry Routes from Piraeus & Rafina ports*
Schedules frequency Multiple times per day

Earliest boat 06:45

Latest boat 17:30

Average duration 03h55m

*Based on data of 2020-2021
ferry ATHENS, PIRAEUS - NAXOS
Company
BLUE STAR FERRIES

Duration 05h15m

Price €34.00 - €82.00

Company

SEA JETS

Duration 03h25m

Price €55.70 - €89.70
ferry ATHENS, RAFINA - NAXOS
Company
BLUE STAR FERRIES

Duration 04h30m

Price €44.00 - €60.00

Company
FAST FERRIES

Duration 03h45m

Price €46.00 - €62.00

Company

GOLDEN STAR FERRIES

Duration 03h15m

Price €46.00 - €72.00

Company

SEA JETS

Duration 03h25m

Price €45.00 - €69.00
Types of ferries operating
Blue Star Ferry at the port of Naxos

The types of ferries that travel from Athens to Naxos are conventional ferries and high-speed / catamaran ferries.
Conventional ferries are slower, while high-speed ferries are faster.
Note that some high-speed vessels may have a limited capacity in terms of carrying cars.
Tickets for conventional ferries are cheaper when booking an economy seat.
Distance & Duration of the trip
The distance between Piraeus port and Naxos (Chora Town) is 95 nautical miles (109 miles or 176 kilometres).
The duration of the trip from Athens to Naxos is 3.5-8 hours, depending on the type of ferry.
Conventional ferries (Blue Star Ferries, Fast Ferries) reach Naxos in about 5-8 hours.
High-speed/ catamaran ferries (Seajets, Golden Star Ferries) reach Naxos in about 3.5 hours.
The quickest ferry is World Champion Jet by Seajets.

A ferry ticket to Naxos costs approximately '32' 'EUR' (32 Euros) - '113' 'EUR' (113 Euros).
A ticket for a deck seat on a conventional ferry costs on average '45' 'EUR' (45 Euros) and for a seat on a high-speed/ catamaran ferry costs approximately '60' 'EUR' (60 Euros).

For certain categories of passengers, discounts may also apply (up to 100% for children under 5, 50% for children between 5-10, for students with an ISIC card, families with over 3 members and people with disabilities and their carers).
A discount depends on the ferry company you choose and to acquire it you will have to show the relevant papers.

The type of seat you choose for your trip determines the ticket price.
VIP or business seats are more expensive and usually located in a luxurious lounge that is less crowded and more comfortable compared to the rest of the ship.
Airplane seats or other types of numbered seats can be found in less spacious areas, although they are comfortable and they guarantee that you will have access to your reserved seat any time you want.
Economy lounge or deck seats are the cheapest options. Keep in mind that it is not guaranteed that you will find one in a comfortable place, so it is highly recommended to board on the ship as early as possible. Leaving your seat unsupervised should be avoided, since other passengers will be free to take it.
Note that for some ferries, cabins may be available.

When traveling by ferry, there is no check-in or weight limit for your luggage.
As soon as you enter the ship, you will find a luggage room, where you can leave suitcases or other bulky items.
If you do not wish to do so, bringing them onboard with you is also an option for some companies.
It is recommended to carry any personal or valuable items with you on the vessel.
You may also leave any suitcases in your car if you are traveling with one.
Traveling to Naxos with a car
If you plan to bring a car, motorbike or other vehicle to Naxos, you will have to book a separate ticket for it.
Also, make sure to arrive at the port at least 1-1.5 hour in advance to be able to board the ferry and park in time.
For passengers eligible for a discount, a car discount ticket may be available as well.
High-speed ferries can only carry a limited number of cars and other vehicles.
You will not be allowed to stay in the garage during the trip.

The port of Naxos can be reached by car or public bus from other locations of the island.
The ports of Athens can be approached by car, taxi, public bus, KTEL bus or railway. They are connected to the city center and the Airport of Athens.

For the port of Piraeus, Gates E6, E7, E9 and E10 are usually used for ferries that depart to Naxos and other Cycladic islands.
Due to the size of the port, the distance between gates is long so it is better to double check in advance.
The gate of departure will be indicated on the paper version of your ticket.
Keep in mind that some gates are exit-only.

For the port of Rafina, there are no gates.
There are 15 launch ramps for passenger ferries, 2 out of which are used by high-speed vessels.

Lavrion port is evn smaller, with 5 ramps for passenger ferries.
You will not have an issue finding your ship.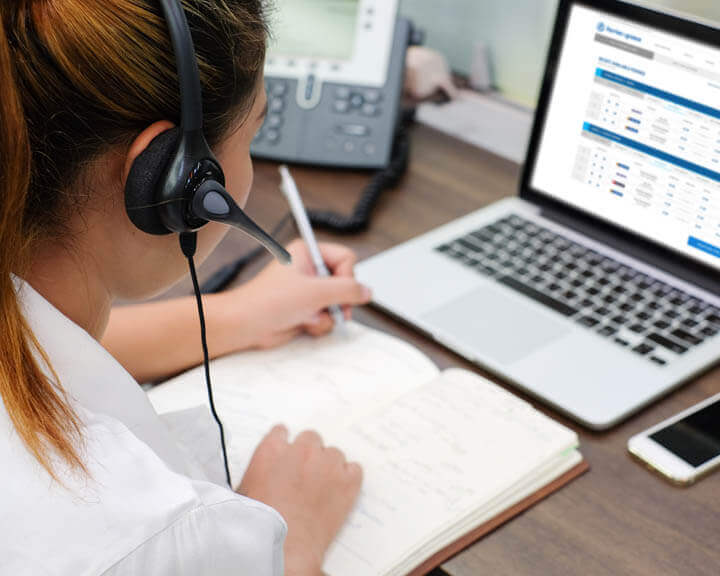 INFORMATION
Customer Support
Call us
Available from 07:00 to 22:00
Frequently Asked Questions (FAQ)
Find all the necessary info regarding our engine's function, as well as our policies on cancellations and amendments. View
Searching for Itineraries...
An error occurred:
Please refresh your browser and try again.