SIMPLE TRIP
ISLAND HOPPING
FERRY ITINERARIES & ISLAND INFO
Chania (Crete)

You will find below information about how to get to Chania by ferry, where to buy your tickets, and information about Chania and its ports, with many photos.

Table of contents
• Popular Itineraries • About Chania • Port info

Chania is one of the 4 prefectures of Crete island, in Greece. With its distinctive traditional architecture, picturesque port, and rich history, Chania is a destination that will warm your heart. The hospitable locals, the unique Cretan delicacies and the lively atmosphere will make your stay here unforgettable.
Chania boasts of a beautiful and well-preserved natural zone with various flora and fauna varieties. Rare herbs and plants grow in the mountains and rare animals live in the wild gorges, such as the unique Cretan kri-kri, a kind of wild goat that is found only in Crete and particularly in the White Mountains of Chania.

In brief, a ferry to Chania departs at least 2 times per day all year round from Piraeus, the main port of Athens. A ferry ticket to Chania costs approx. '35' 'EUR' (35 Euros) (standard seat) to '160' 'EUR' (160 Euros) (bed cabin).
The duration of the ferry trip from Athens to Chania is 7-12 hours.
There are 2 daily ferries to this destination, usually at night, but in the peak season (May to September) there are extra ferries in the morning and in the afternoon.

POPULAR FERRY ITINERARIES
You will find below some of the most popular ferry routes:
Ferries from Athens to Chania depart from Piraeus port in Athens. Discover how to get to the ports of Athens from the airport and Athens's center.
There are usually 2 ferries every night at 20.30-21.00 throughout the year, but in the peak season, there are also morning and afternoon ferries.
The duration of the trip from Athens to this destination is 7-12 hours and the ferry ticket costs approximately '35' 'EUR' (35 Euros) for a regular seat and approx. up to '160' 'EUR' (160 Euros) for a bed cabin.
➜ Search for schedules
What types of ferries travel there?
Because of the long duration of the trip, the only type of ferry that sails to Chania is a conventional ferry.
Conventional ferries might be slower than high-speed, but they are equipped with modern facilities like restaurants, bars, shops, and pools. The ferry companies that sail to this city are Minoan Lines and Anek Lines.
HOW TO BOOK YOUR FERRY TICKETS?
Booking your ferry tickets is one of the first and most important steps in organizing your holidays in this city.
We make this step the easiest and most exciting one, as booking your ferry tickets with ferriesingreece.com comes with lots of perks!
The perks of booking your ferry tickets to Chania with ferriesingreece.com:
Our awarded online experience (Tourism Awards 2018) takes the ferry booking process to another level.
You can compare all the available ferry ticket prices with just one click.
We make ferry booking easier than ever with a simple booking process and 100% secure payments.
Not everyone gives you all the essential information about your trip while booking your ferry tickets!
Our interactive live maps show you every detail of your ferry ride.
We let you in on thw town's secrets and guide you through your best holidays ever!
So, forget the often time consuming and complex ferry booking process and book your ferry tickets with up to -30% discount!
Don't lose any time! Your dream holiday to Chania is just a click away. Book now and let the adventure begin!
INFORMATION ABOUT CHANIA
Chania boasts of a beautiful and well preserved natural zone with various flora and fauna variety. Rare herbs and plants grow in the mountains of the city and rare animals live in the wild gorges, such as the unique Cretan kri-kri, a kind of wild goat that is found only in Crete and particularly in the White Mountains of Chania.

Despite this beautiful natural environment around it, Chania Town is also an urban settlement with great facilities and a cosmopolitan outlook. The city advanced economically and architecturally mostly by the Venetians.
The Old Town, with buildings from the Venetian and the Turkish Era, form today a romantic area to walk around. On your way, apart from old houses, you will also find many lovely churches and museums that depict the history and culture of the whole island.

The most romantic corner of the Town is certainly its old port, with small fishing boats moored along the marinas, the lighthouse on one side, which has become the trademark of the town over the years, and the open sea beyond.
The waterfront is a lovely area for walking in the evening. Many cafeterias and restaurants line the waterfront.

Apart from Chania, another popular resort of the prefecture is Kissamos. On the way from Town to Kissamos, you will find the most tourist places of the area, such as Maleme, Germaniko Pouli, and Platanias.
Famous beaches are also found on the southern side of Chania Prefecture, such as Chora Sfakion and Paleochora.

Apart from its beautiful landscape, Chania and all Crete is particularly famous for its food. Scientists say that the Cretan diet is the healthiest diet in the world and helps to confront many problems.
Moreover, the ingredients used by the locals are all produced in Crete, so they are of high quality.
Hop on a ferry to Crete (Chania) for amazing beaches, wild nature, enduring history, and delicious food!
This is the greenest area in Crete.
It was first inhabited around 1,100 B.C.
This is one of the oldest towns in Crete.
The food scene in Chania is booming, as it is based on the renowned Cretan diet.
Chania is famous for its beaches. Balos, Elafonisi, and Falassarna are some worldwide famous beaches.
There are many gorges in Chania, like Samaria Gorge, Aradena Gorge, and Agia Irini Gorge.
Crete is beautiful all year round! Being the biggest island in Greece, Crete has a great diversity of landscapes. From beautiful beaches to dramatic gorges and from verdant valleys to imposing mountains, there's always something new to explore.
Crete is for everyone who loves nature, delicious food, and warm hospitality! Either you're traveling with your family, your partner, or your friends, Crete has a variety of places for every taste! This is one of the biggest towns in Crete.
It combines history with modern life in a unique way! It might be a vibrant modern city, but it is crammed with monuments and archaeological sites that emit a nostalgic charm.
Chania is full of sights both in Town and on its outskirts. Some of the main poles of attraction are the Venetian lighthouse, the Castle of Gramvousa, Frangokastello Fortress, the Monastery of Gonia, the Venetian Arsenals, and Souda Fortress.
Discover more online resources about Chania in Crete:
Crete is a good base for island-hopping to the Cyclades islands, even though it's not very close to them. Some popular island-hopping routes from Crete are the ones from Crete to Santorini and Crete to Mykonos.
ABOUT CHANIA PORT
Port description
The commercial port of Chania is not actually the famous Venetian Port in Town. Ferries from Piraeus arrive in the port of Souda, about 4 km from Town. This port is larger in size, deeper and allows traffic to spread away from Town.
Connected ports to Chania
Athens, Piraeus - Milos
Directions
Regular buses connect Agora Square in Town to the port of Souda. Also the port is connected by bus to tourist places in the prefecture of Chania and to Rethymnon Town.
Port on Map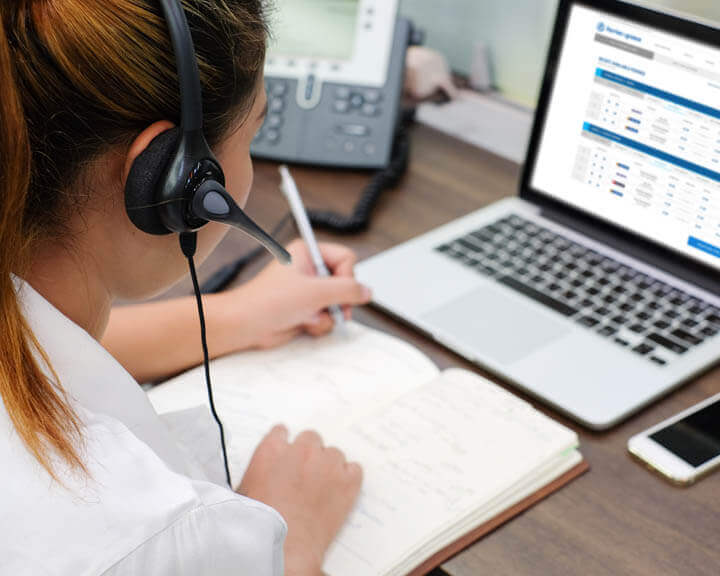 INFORMATION
Customer Support
Call us
Available from 09:00 to 17:00
Frequently Asked Questions (FAQ)
Find all the necessary info regarding our engine's function, as well as our policies on cancellations and amendments. View
Searching for Itineraries...
An error occurred:
Please refresh your browser and try again.