SIMPLE TRIP
ISLAND HOPPING
SCHEDULES & TICKETS
Ferry from Thessaloniki

Thessaloniki is the second biggest Greek town, with the first being Athens. It has a rich history, and its landmark is the White Tower. What makes Thessaloniki special is the various cultural events that are organized in the city throughout the whole year. Moreover, Thessaloniki is famous for its vivid nightlife, since there are a lot of bars, cafeterias, and other entertainment options available.
Below, you will find information on how to get by ferry from Thessaloniki to some Aegean islands, where to buy your tickets and information about Thessaloniki, and its port, along with many photos.

On
FerriesinGreece
, you can search for all available
ferry schedules from Thessaloniki
, timetables, compare ferry boats, companies and prices, create your itinerary and
book your ferry tickets
in 4 easy steps on our secure server.
FerriesinGreece is an awarded ferry booking engine and rated
4.7 stars
by its customers. Read our
customer reviews
.
We don't just sell ferry tickets. We offer you a
personalized follow-up and assistance
during and after your ticket purchase. We have a specialized team who is ready to assist you with issues that might arise and help you get to your destinations safely and with peace of mind.
We are here to handle anything that might occur regarding your ferry trip.
POPULAR FERRY ITINERARIES
There are ferries from Thessaloniki to the Sporades, Cyclades, and Crete. The ferry trip can last for 4-30 hours, depending on the arrival point. Thessaloniki is directly connected by ferry with Skiathos, Skopelos, Alonissos, Naxos, and Mykonos.
Ferry schedules from Thessaloniki
Ferries from Thessaloniki are seasonal, which means they operate only during the summer.
Ferry from Thessaloniki to Skiathos
There are daily ferry connections between Thessaloniki and Skiathos throughout the summer. The duration of the trip to Skiathos from Thessaloniki by a high-speed ferry is approximately 4 hours.
> Book your ferry tickets from Thessaloniki to Skiathos
Ferry from Thessaloniki to Mykonos
Ferries from Thessaloniki to Mykonos (and other islands of the Cyclades) depart 2-3 times per week in the summer. The duration of the trip from Thessaloniki to Mykonos is at least 8 hours.
What types of ferries travel to/from Thessaloniki?
The types of ferries that travel to/from Thessaloniki are conventional ferries and high-speed/catamaran ferries. High-speed ferries usually connect Thessaloniki with the Sporades islands.
Island hopping from Thessaloniki
In the summer, there are ferry connections between Thessaloniki and the islands of the Aegean Sea. Some of the most popular island-hopping itineraries from Thessaloniki are from Thessaloniki to Skiathos, from Thessaloniki to Alonissos, from Thessaloniki to Mykonos, and from Thessaloniki to Naxos.
Travel tips to organize your travel:
Ferries from Thessaloniki to Crete aren't regular, so make sure to check the ferry schedules before planning your trip.
The best way to plan your trip from Thessaloniki is to book your ferry tickets in advance, as Greek ferries may be fully booked, especially in July and August.
Since the port of Thessaloniki lies 16 km away from the International Airport of Thessaloniki, we suggest booking your transfer in advance!
HOW TO BOOK FERRY TICKETS FROM THESSALONIKI?
Booking your ferry tickets is one of the first and most important steps in organizing your holidays in Greece.
We make this step the easiest and most exciting one, as booking your ferry tickets with ferriesingreece.com comes with lots of perks!
The perks of booking your ferry tickets to Thessaloniki with ferriesingreece.com:
Our awarded online experience (Tourism Awards 2018) takes the ferry booking process to another level.
You can compare all the available ferry ticket prices with just one click.
We make ferry booking easier than ever with a simple booking process and 100% secure payments.
Not everyone gives you all the essential information about your trip while booking your ferry tickets!
Our interactive live maps show you every detail of your ferry ride.
We let you in on the secrets of Thessaloniki and guide you through your best holidays ever!
So, forget the often time consuming and complex ferry booking process and book your ferry tickets with us!
Don't lose any time! Your dream holidays to Thessaloniki are just a click away. Book now and let the adventure begin!
INFORMATION ABOUT THESSALONIKI
Thessaloniki is the second largest town in Greece. This is a place with rich history and many monuments. The modern town bursts from life and regularly hosts world exhibitions and other cultural events. The heart of the town is its commercial port, while the symbol of Thessaloniki is the White Tower, a 16th century tower built right next to the port. On a hill above the town, there is a Byzantine Castle, while a stroll around the centre will lead you to many monuments, museums and churches.

Thessaloniki is particularly famous for its nightlife. There are many cafeterias and bars along the beach promenade, while in the centre of the town you will find traditional taverns with live music. At a distance of one hour drive from Thessaloniki, there are the tourist resorts of Halkidiki, with gorgeous beaches and green scenery.
Hop on a ferry to Thessaloniki for a laid-back atmosphere, yummy pastries, vivid nightlife, and shopping.
Thessaloniki is the second largest town in Greece.
The heart of the town beats at its commercial port, while the symbol of Thessaloniki is the White Tower, a 16th-century tower built right next to the port.
In Thessaloniki town, you'll find many monuments that date back to the Roman and Byzantine eras.
The best season to visit Thessaloniki
Thessaloniki is lively all year round! Just keep in mind that even though Thessaloniki is a great winter destination, it is quite cold compared to other towns in Greece.
If you love good food, friendly people, sunset walks by the sea, and nightlife, Thessaloniki is a one-way destination.
Sightseeing in Thessaloniki
Some of the most beautiful places to visit in Thessaloniki are the White Tower, the Arch of Galerius, the Archaeological Museum, the Roman Market, and the Bey Hamam.
Discover more online resources about Thessaloniki:
ABOUT THESSALONIKI PORT
Port description
Thessaloniki is the second largest town of Greece, located in the northern side of the country. Ferries from Thessaloniki usually go to the Eastern Aegean islands.
Connected ports to Thessaloniki
Alonissos - Chios, Port - Evia, Mantoudi - Fourni - Ikaria, Evdilos - Lesvos (Mitilini) - Limnos - Mykonos - Naxos - Paros - Samos, Karlovassi - Samos, Vathi - Skiathos - Skopelos, Port - Syros
Directions
To go from Athens to Thessaloniki, you can either take the bus or the train.
- The train leaves from Larissis Station (metro station) and takes from 4 to 6 hours to get to Thessaloniki, depending on whether it is Intercity (quick train, few stops) or normal route. There are trains from Athens to Thessaloniki about 3 times a day.
- The bus to Thessaloniki leaves from Kifissos KTEL Station (bus X93 from airport) every one to two hours and the trip lasts about 6 hours.
Port on Map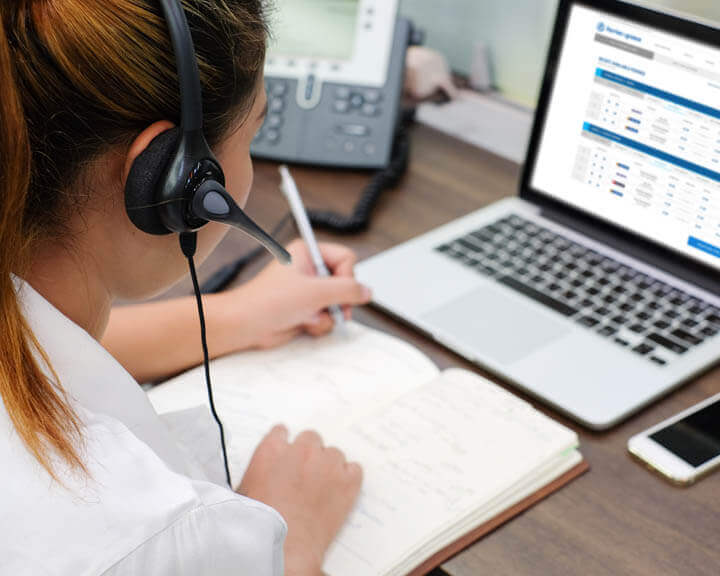 INFORMATION
Customer Support
Call us
Available from 07:00 to 22:00
Frequently Asked Questions (FAQ)
Find all the necessary info regarding our engine's function, as well as our policies on cancellations and amendments. View
Searching for Itineraries...
An error occurred:
Please refresh your browser and try again.