SIMPLE TRIP
ISLAND HOPPING
SCHEDULES & TICKETS
Ferry to Syros

Syros is the administrative centre of Cyclades islands, in Greece. It amazes visitors with the beauty of its capital, Ermoupolis, full of beautiful Neoclassical buildings, traditional houses and mansions. The town is dominated with 2 churches, on top of the two hills: an Orthodox and a Catholic church. In between, there is the picturesque quarter of Ano Syros offering excellent view over the Aegean.
You will find below information about how to get to Syros by ferry, where to buy your tickets and information about Syros and its port, with many photos.

On FerriesinGreece, you can search for all available ferry schedules to Syros, timetables, compare ferry boats, companies and prices, create your itinerary and book your ferry tickets in 4 easy steps on our secure server.
FerriesinGreece is an awarded ferry booking engine and rated 4.7 stars by its customers. Read our customer reviews.
We don't just sell ferry tickets. We offer you a personalized follow-up and assistance during and after your ticket purchase. We have a specialized team who is ready to assist you with issues that might arise and help you get to your destinations safely and with peace of mind. We are here to handle anything that might occur regarding your ferry trip.

You will find below information about about:
POPULAR FERRY ITINERARIES
Ferries to Syros depart from Piraeus, Lavrion, and Rafina, the 3 ports of Athens. A ferry ticket to Syros costs '15' 'EUR' (15 Euros)-'30' 'EUR' (30 Euros) for a standard seat. The ferry trip from Athens to Syros lasts for 2 to 5 hours. Syros island is directly connected by ferry with Mykonos, Paros, Tinos, Naxos, Santorini, Sifnos and more.
Ferries to Syros from Athens and the islands operate all year round, but there are more frequent routes during the summer.
Ferry to Syros from Athens (Piraeus, Rafina, Lavrion)
Ferries from Athens to Syros depart from Piraeus, Lavrion, and Rafina ports. However, ferries from Lavrion to Syros operate only in the summer. Ferries from Piraeus to Syros depart at least 2-3 times per day in the summer.
How long is the ferry trip from Athens to Syros? The ferry trip from Athens (Piraeus) to Syros lasts for 2-5 hours. There are both morning and afternoon itineraries. The ferry trip from Lavrion to Syros lasts for about 5 hours and from Rafina to Syros for about 2 hours.
> Book your ferry tickets to Syros from Athens (Piraeus)
What types of ferries travel to/from Syros?
The types of ferries that sail to Syros are conventional ferries and high-speed/catamaran ferries. Conventional ferries are slower, while high-speed ferries are faster. The ferry companies that travel to Syros are Blue Star Ferries and Seajets.
Island hopping from Syros
Syros belongs to the Cyclades island complex, close to many Aegean islands. Some of the most popular island-hopping routes from Syros are from Syros to Mykonos, from Syros to Tinos, from Syros to Santorini, from Syros to Naxos, and from Syros to Paros.
Travel tips to organize your travel:
Most ferries that sail to Syros give the option of vehicle transportation in the ferry's garage, so you can easily travel with your car.
The best way to plan your trip from Athens to Syros is to book your ferry tickets in advance, as Greek ferries may be fully booked, especially in July and August. This also applies to ferry tickets from Syros to Athens.
Syros is a good base for island-hopping to the Aegean islands thanks to its position.
HOW TO BOOK FERRY TICKETS TO SYROS?
Booking your ferry tickets is one of the first and most important steps in organizing your holidays in Syros.
We make this step the easiest and most exciting one, as booking your ferry tickets with ferriesingreece.com comes with lots of perks!
The perks of booking your ferry tickets to Syros with ferriesingreece.com:
Our awarded online experience (Tourism Awards 2018) takes the ferry booking process to another level.
You can compare all the available ferry ticket prices with just one click.
We make Syros ferry booking easier than ever with a simple booking process and 100% secure payments.
Not everyone gives you all the essential information about your trip while booking your ferry tickets!
Our interactive live maps show you every detail of your ferry ride.
We let you in on Syros's secrets and guide you through your best holidays ever!
So, forget the often time consuming and complex ferry booking process and book your ferry tickets with us!
Don't lose any time! Your dream holidays to Syros are just a click away. Book now and let the adventure begin!
INFORMATION ABOUT SYROS
Syros, the administrative centre of Cyclades, amazes visitors with the long and rich tradition. Ermoupolis is the capital and port of Syros and has many Neoclassical buildings, traditional houses and mansions. On top of the two hills of Ermoupolis, there is one Orthodox and one Catholic church, while in between there is the quarter of Ano Syros giving excellent view to the Aegean.

In Syros, there are organized beaches with clean water and lovely landscape. The most famous are Galissas, Azolimnos, Megas Gialos, Posidonia and Finikas. In these beaches, you will find seaside taverns and tourist accommodation. As Syros is located in the centre of Cyclades, it is a ferry stop for many routes.
Hop on a ferry from Athens to Syros for stunning architecture, vintage charm, Cycladic tradition, and beautiful beaches!
Syros is full of Neoclassical buildings, traditional houses, and mansions.
The most famous beaches in Syros are Galissas, Azolimnos, Megas Gialos, Posidonia, and Finikas.
The capital and the main port of Syros is Ermoupolis.
Chalvadopita, aetopita, and loukoumi are some of the must-try delicacies in Syros.
The best season to visit Syros
If you want to enjoy the island's beautiful beaches and explore the picturesque villages, the best season to visit Syros is summer. However, Syros is also considered a popular destination for the Easter holidays, thanks to the local traditions of the island.
Syros is for everyone who searches for a quiet destination near Athens. The combination of Italian architecture, good food, and beautiful beaches makes Syros a favorite island for local and international tourists.
Thanks to the island's rich culture, there are many amazing places to see in Syros. The Town Hall, Apollo Theater, the Capuchin Monastery, and the Archaeological site of Halandriani should be on your bucket list. There are also many museums in Syros, like the Industrial Museum, the Archaeological Museum, and the Cycladic Art Museum.
ABOUT SYROS PORT
Port description
The administrative centre of Cyclades, Syros is connected by ferry to Piraeus, Rafina, various islands of Cyclades, Dodecanese and Eastern Aegean. The port of Syros is in Hermoupolis.
Connected ports to Syros
Athens, Piraeus - Athens, Lavrio - Amorgos, Katapola - Andros - Chios, Port - Crete, Heraklio - Folegandros - Fourni - Ikaria, Ag.kirikos - Ikaria, Evdilos - Inousses - Ios - Iraklia - Kalymnos - Karpathos, Port - Kasos - Kavala - Kea - Kimolos - Kos, Port - Koufonissi - Kythnos - Leros - Lesvos (Mitilini) - Limnos - Lipsi - Milos - Mykonos - Naxos - Paros - Patmos - Rhodes - Samos, Karlovassi - Samos, Vathi - Santorini (Thira) - Schinoussa - Serifos - Sifnos - Sikinos - Skiathos - Thessaloniki - Thirassia - Tinos
Directions
There are frequent buses that connect the port of Syros to beaches around the island, including Galissas, Finikas, Possidonia, Megas Gialos, Vari, Azolimnos and Kini.
Port on Map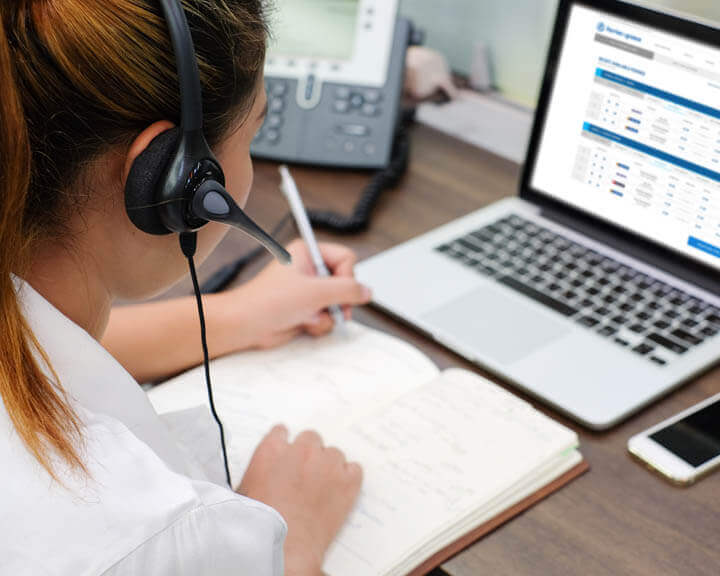 INFORMATION
Customer Support
Call us
Available from 07:00 to 22:00
Frequently Asked Questions (FAQ)
Find all the necessary info regarding our engine's function, as well as our policies on cancellations and amendments. View
Searching for Itineraries...
An error occurred:
Please refresh your browser and try again.