SIMPLE TRIP
ISLAND HOPPING
FERRY ITINERARIES & ISLAND INFO
Skiathos

You will find below information about how to get to Skiathos by ferry, where to buy your tickets and information about the island, its ports and many photos.

Table of contents
• Popular Itineraries • About Skiathos • Port info

Skiathos is a beautiful island of the Sporades islands group, in Greece. It is the most popular and offers a charming town and many beautiful sandy beaches.

In brief, ferries to Skiathos depart from Volos port in Thessaly. The ferry trip from Volos to Skiathos lasts for 1.5-3 hours.
The cost of a ferry ticket from Volos is approximately '19' 'EUR' (19 Euros) - '28' 'EUR' (28 Euros) for a standard seat.
The ferry trip from Athens (Piraeus) to Skiathos lasts for 2-3 hours depending on the ferry type.
The island is also directly connected by ferry with Skopelos (Port & Glossa), Alonissos, Mantoudi (Evia), Agios Konstantinos and more. There are ferries from Volos every day.
In the summer, ferry routes are more frequent and there are also many daily ferries to Skiathos from other islands of the Sporades, as well as from Mantoudi and Agios Konstantinos in mainland Greece.

POPULAR FERRY ITINERARIES
You will find below some of the most popular ferry routes:
At least 3 ferries depart from Volos to Skiathos every day.
The ferry trip from Volos to this destination lasts for 1.5-3 hours. The cost of a ferry ticket from Volos is approximately '19' 'EUR' (19 Euros) - '28' 'EUR' (28 Euros).
➜ Search for schedules
There are numerous daily ferries from the port of Skopelos and Glossa port to Skiathos.
The trip duration is 1- 2 hours and the ferry ticket is approximately '13' 'EUR' (13 Euros) - '23' 'EUR' (23 Euros).
➜ Search for schedules
In peak season, there are at least 2-3 daily ferry connections between Alonissos and Skiathos.
The duration of the journey is 1.5-5.5 hours and the cost of the ferry ticket is approximately '11' 'EUR' (11 Euros) - '13' 'EUR' (13 Euros).
➜ Search for schedules
What types of ferries travel there?
The types of ferries that sail to this island are high-speed/catamaran ferries (mainly from other Sporades islands) and conventional ferries.
The ferry companies that serve itineraries to Skiathos are Blue Star Ferries and Anes Lines.
HOW TO BOOK YOUR FERRY TICKETS?
Booking your ferry tickets is one of the first and most important steps in organizing your holidays in this destination.
We make this step the easiest and most exciting one, as booking your ferry tickets with ferriesingreece.com comes with lots of perks!
The perks of booking your ferry tickets to Skiathos with ferriesingreece.com:
Our awarded online experience (Tourism Awards 2018) takes the ferry booking process to another level.
You can compare all the available ferry ticket prices with just one click.
We make Skiathos ferry booking easier than ever with a simple booking process and 100% secure payments.
Not everyone gives you all the essential information about your trip while booking your ferry tickets!
Our interactive live maps show you every detail of your ferry ride.
We let you in on the island's secrets and guide you through your best holidays ever!
So, forget the often time-consuming and complex ferry booking process and book your ferry tickets with us!
Don't lose any time! Your dream holidays to Skiathos are just a click away. Book now and let the adventure begin!
INFORMATION ABOUT SKIATHOS
One of the four Sporades islands, Skiathos is the most popular of them. It is famous for its sandy beaches and vivid nightlife.

The earlier inhabitants of the island were probably the Pelasgians.
The myth says that this island provided a resting ground for many travelers that were going to northern Greece or to the Black Sea.
It is said that the Greek fleets against Troy and also Jason and his Argonauts made a stop there.

In the ancient times, the island was not much developed. In the 2nd century BC, the Macedonian king Philip II conquered and destroyed it.
Then, the Romans came and the Byzantines, who built a Castle to protect the island from enemies and pirates.
In the 13th century, the island was conquered by the Venetians who strengthened the Castle and made the island prosperous in trade and shipping.
The Turks conquered the island from the 16th century until 1829, when it became part of the first Greek State.

Skiathos Town is built amphitheatrically around a protected bay and it is surrounded by lush greenery.
Narrow paths cross the town and the houses have red tiled roofs to keep the traditional character of the village.
A small peninsula called Bourtzi stands at the entrance of the harbor. It has remains of a 13th century wall and some canons on it.
Various events take place in an open theatre there in summer.

Apart from its picturesque capital, Skiathos is also famous for its wonderful, sandy beaches.
Koukounaries is the most famous, with extremely white sand and crystal water. This beach is well organized and has a lot of water sport facilities and beach bars.
Beach parties are frequently organized and last till the early hours.
Another beach with crystal waters is Banana beach, a narrow coast surrounded by greenery. Have in mind that a part of Banana beach is used exclusively by nudists.

Nightlife on Skiathos is vivid. As the island gets very popular among young people, there are many bars and clubs in the Town that stay open till the early hours.
Hop on a ferry to Skiathos for a cosmopolitan atmosphere, vivid nightlife, beach parties, hiking in nature, and fantastic beaches!
This is the most popular island of the Sporades, in terms of tourism.
The first inhabitants of the island were probably the Pelasgians. According to the myth, the island provided a resting ground to many travelers on their way to northern Greece or to the Black Sea.
Skiathos Town, the island's capital, stretches around a protected bay and it is surrounded by lush greenery.
Some of the most popular beaches in Skiathos are Koukounaries and Banana.
The best season to visit Skiathos is arguably the summer. That time of the year, the island's beaches and bars fill with young people from all over the world!
Skiathos is a top destination for youngsters or groups of friends who want to have fun and meet new people.
Some nice places to visit in Skiathos are the Bourtzi peninsula, the Sea Caves, the Medieval Castle, and the Monastery of Evangelistria.
Discover more online resources about Skiathos island:
During the high season, there are frequent ferry connections between Skiathos and the Sporades islands.
Some of the most popular island-hopping routes from Skiathos are to Alonissos and to Skopelos.
ABOUT SKIATHOS PORT
Port description
Skiathos is a small and popular island of Sporades, famous for its golden beaches. Its port serves ferries and hydrofoils from Volos and Agios Konstantinos in mainland Greece, and from the islands of Skopelos and Alonissos.
Connected ports to Skiathos
Ag.constantinos - Alonissos - Evia, Mantoudi - Glyfa - Mykonos - Naxos - Paros - Santorini (Thira) - Skiathos - Skopelos, Glossa - Skopelos, Port - Syros - Thessaloniki - Tinos - Volos
Directions
There are frequent buses that connect the port of the island to almost all beaches around it and the Monastery of Evangelismos.
Port on Map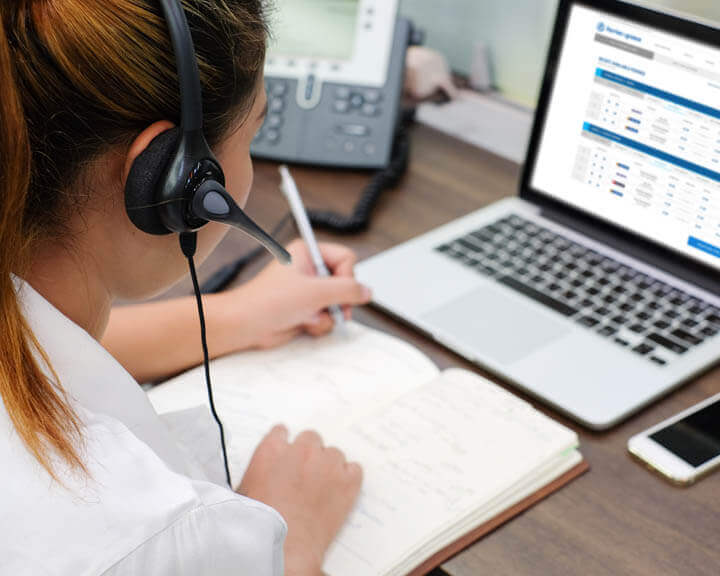 INFORMATION
Customer Support
Call us
Available from 09:00 to 17:00
Frequently Asked Questions (FAQ)
Find all the necessary info regarding our engine's function, as well as our policies on cancellations and amendments. View
Searching for Itineraries...
An error occurred:
Please refresh your browser and try again.